KIT 2023 / VACCELERATE Talks and Posters
14-17 June 2023
16th Congress for Infectious Diseases and Tropical Medicine
Leipzig, Germany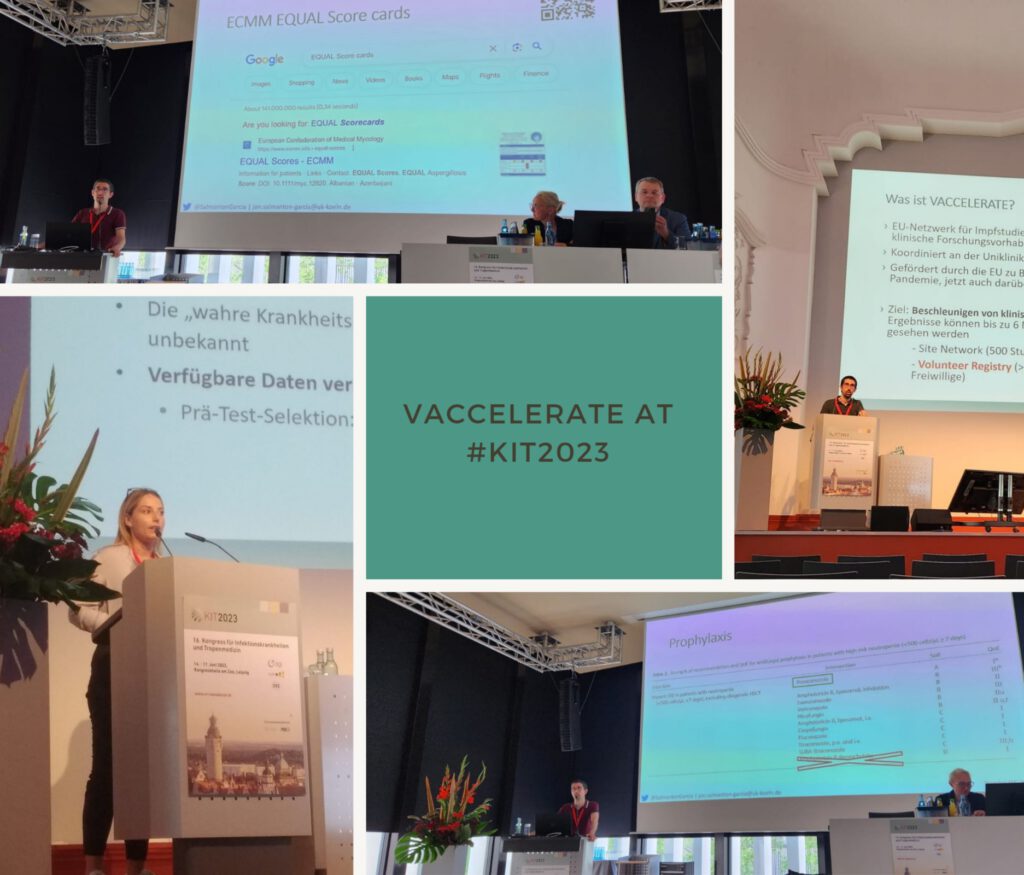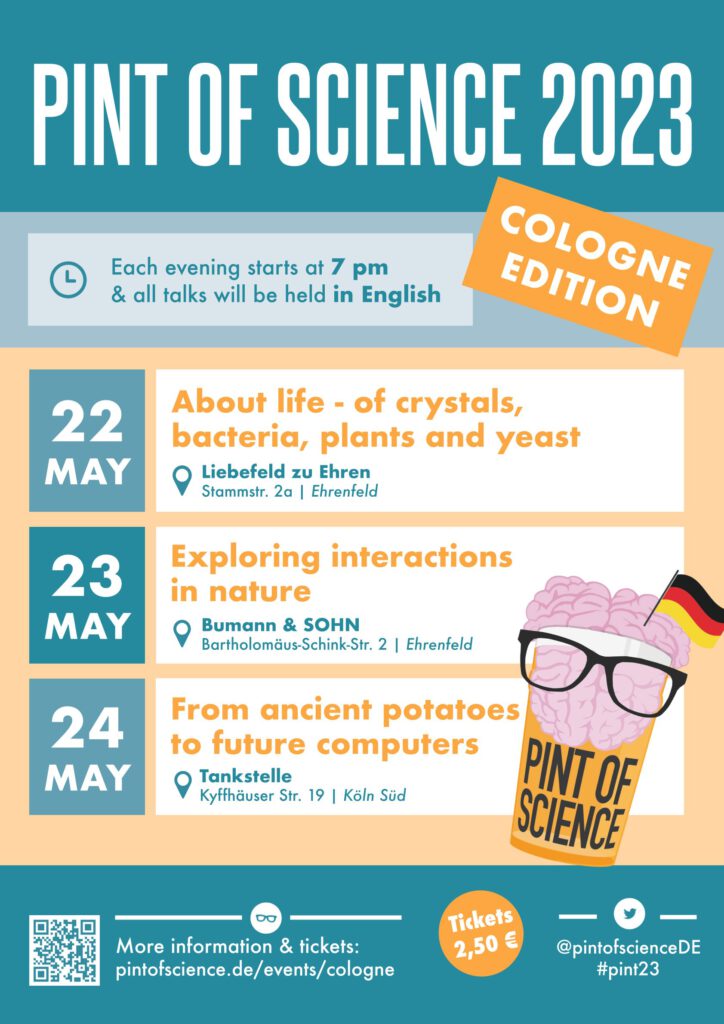 SCT 44th Annual Meeting
21-24 May 2023 Baltimore, USA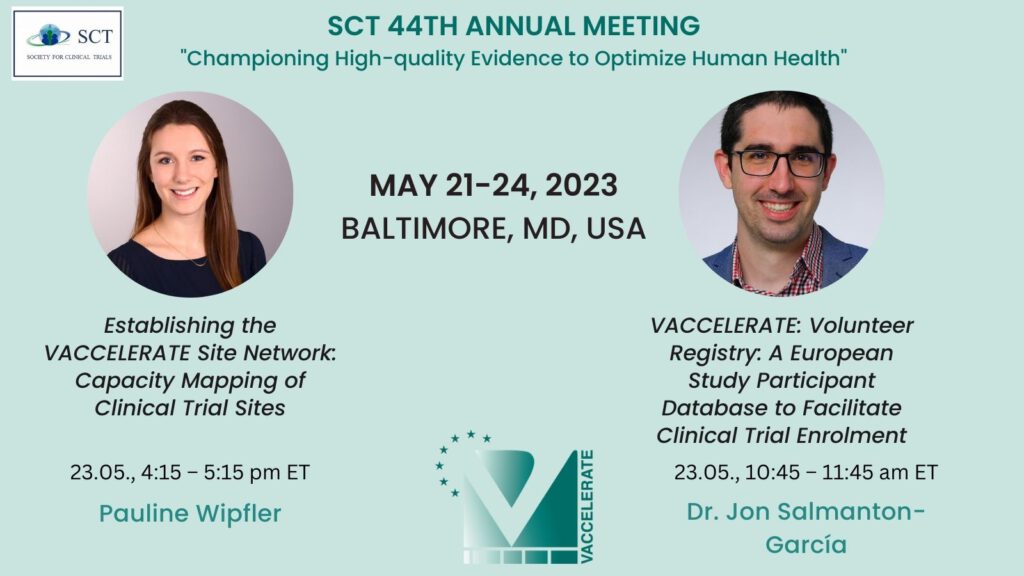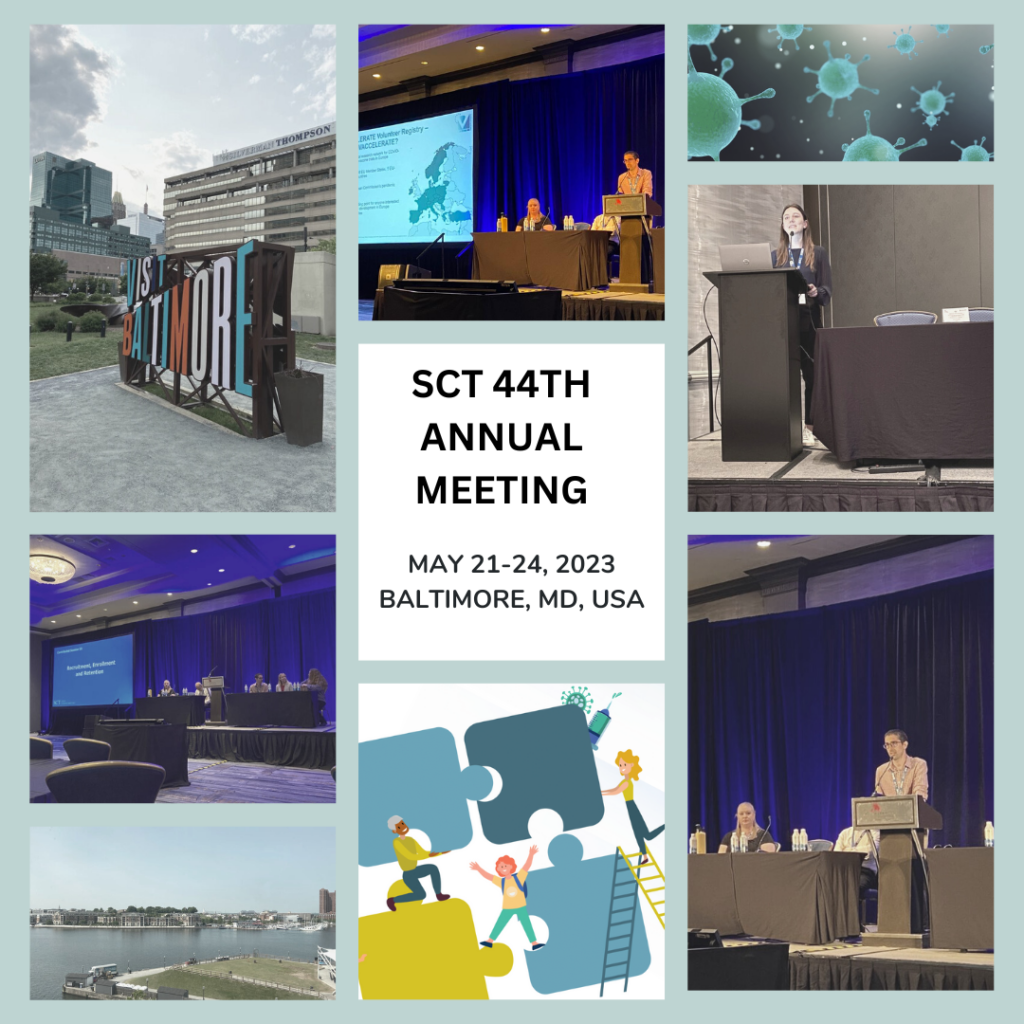 Public Health Conference Timisoara, Romania
11-13 May 2023
Organized by the Regional Center of Public Health Timisoara, EPIVEST Association and the University of Medicine and Pharmacy Timisoara.
The conference targeted public health specialists from the regional public health authorities, medical schools and hospitals. 
https://epivest.ro/conferinta-nationala-de-sanatate-publica-tm-2023/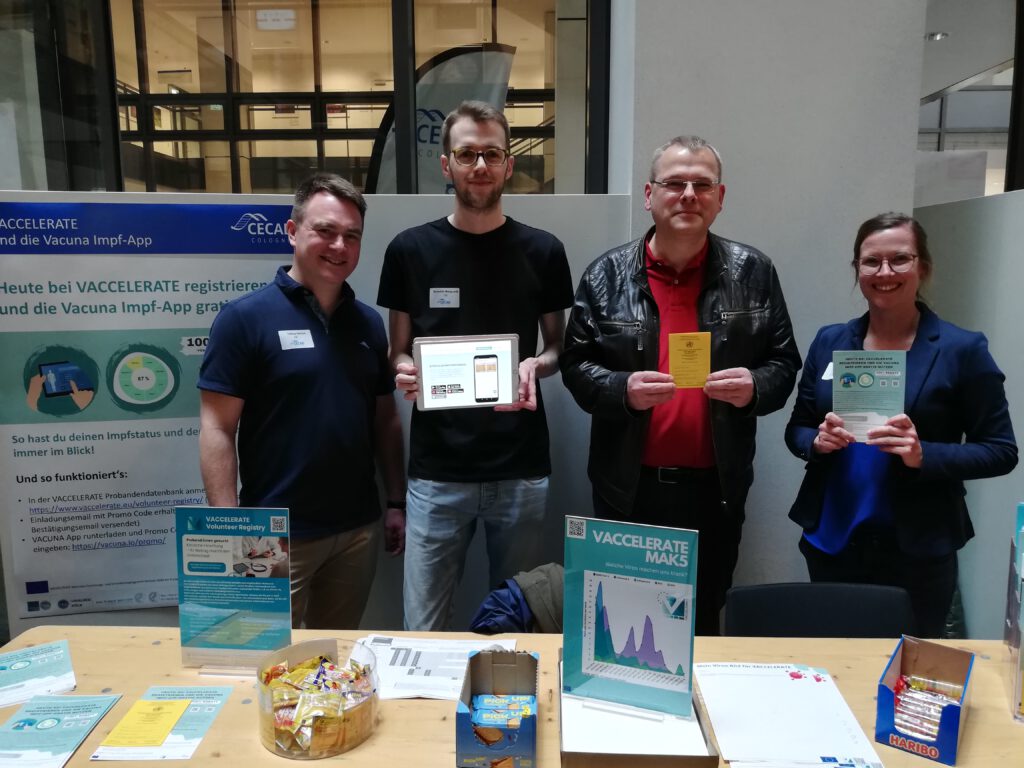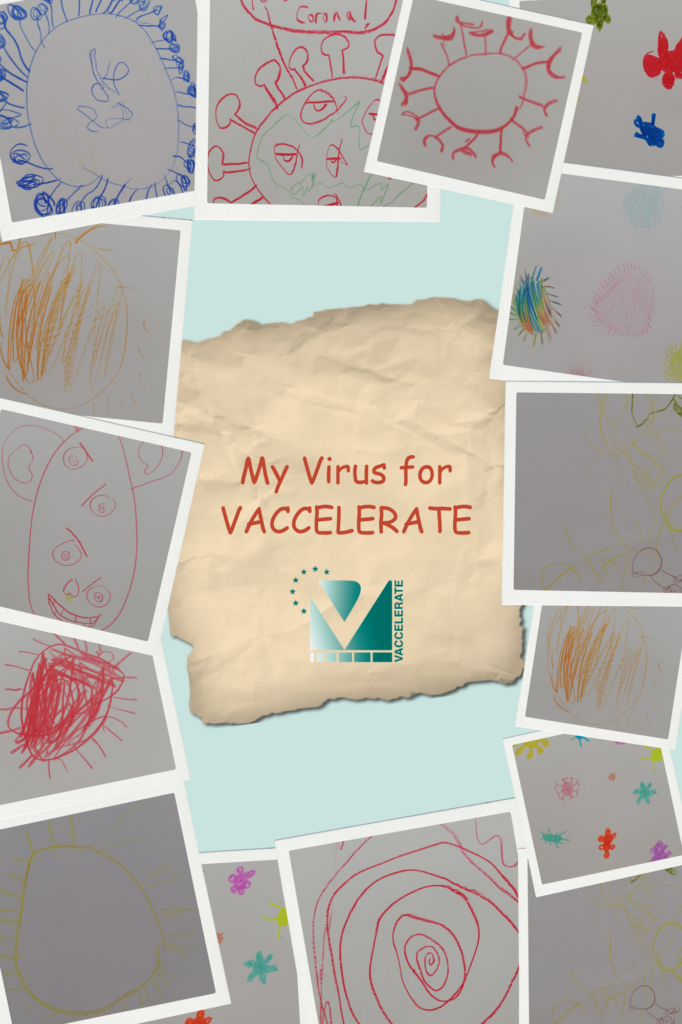 ECCMID 2023
33rd European Congress of Clinical Microbiology & Infectious Diseases
 15 – 18 April 2023 Copenhagen, Denmark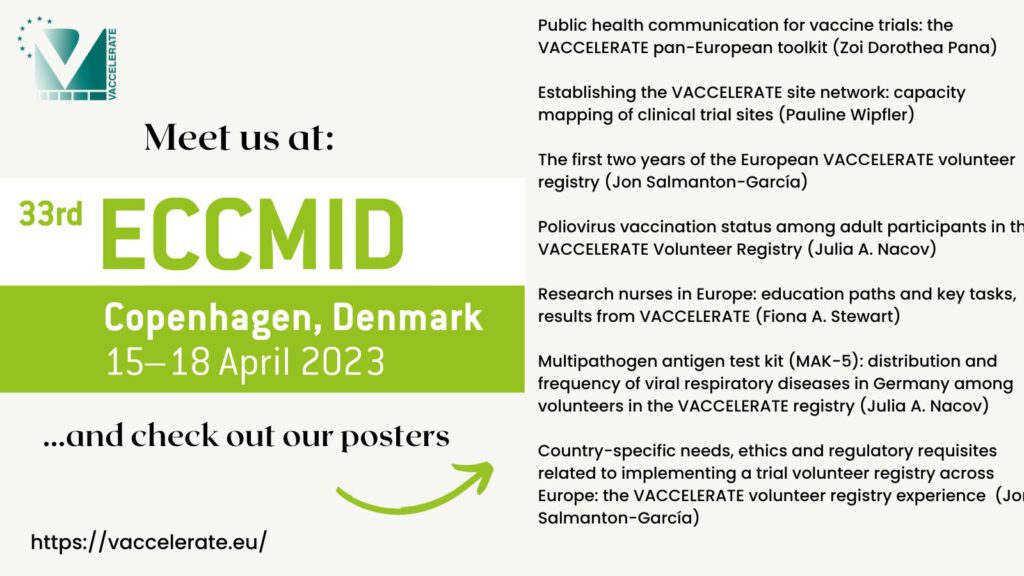 11. Deutsch-Österreichischen-AIDS-Kongress (DÖAK 2023) 
23-25 March 2023 Bonn, Germany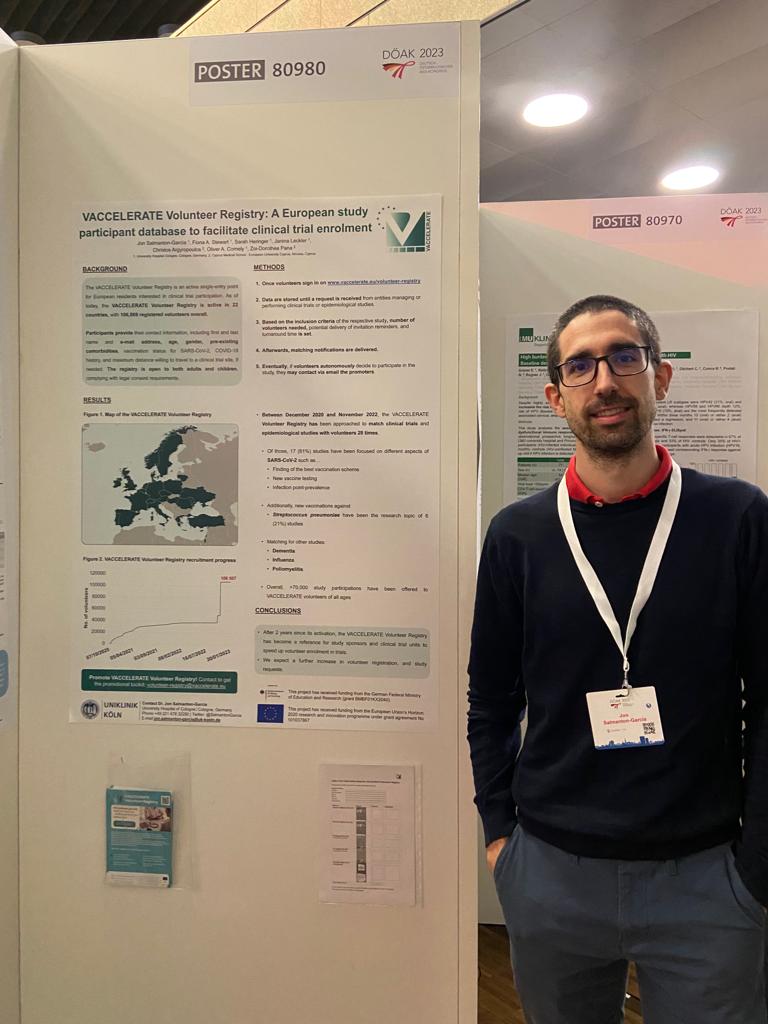 2nd VACCELERATE Annual Meeting 16 MARCH 2023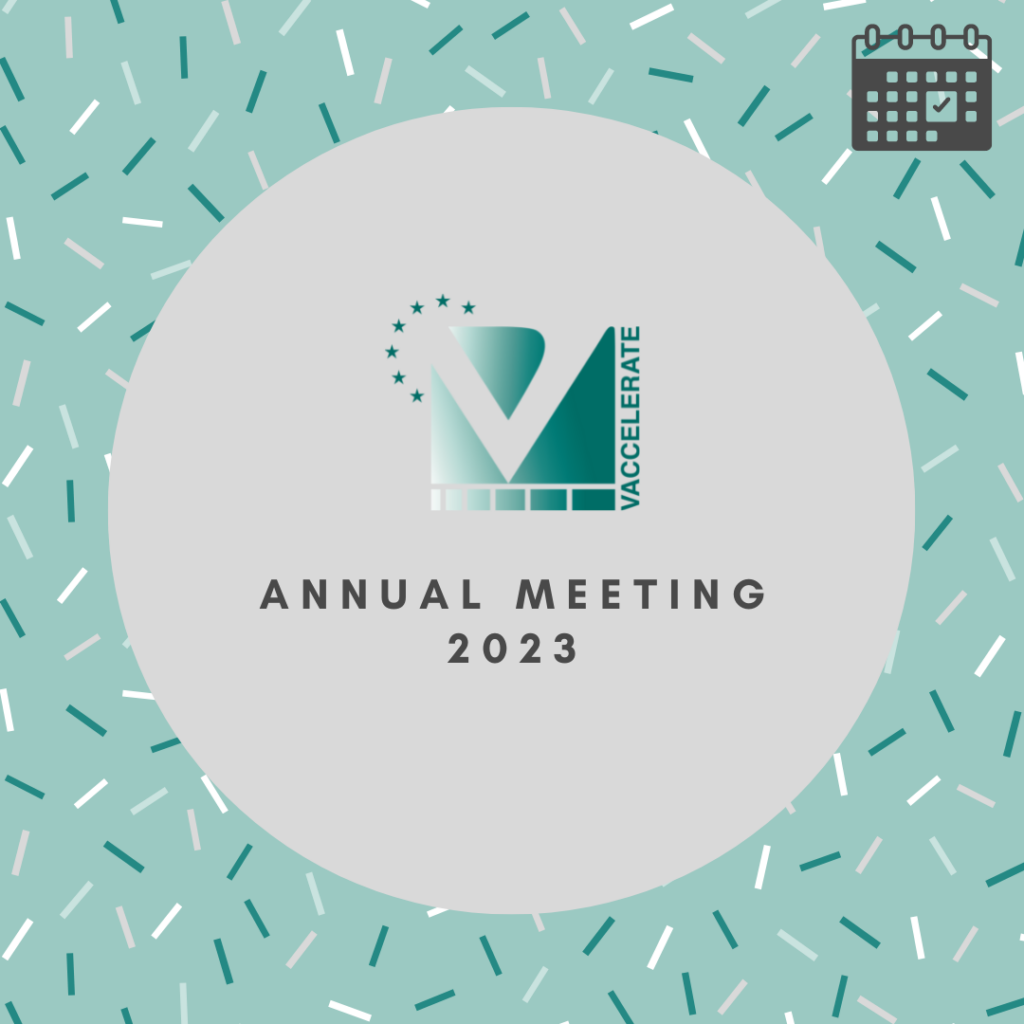 1st Scientific Meeting of the National CY Vaccination Committee 
22 October 2022, Cyprus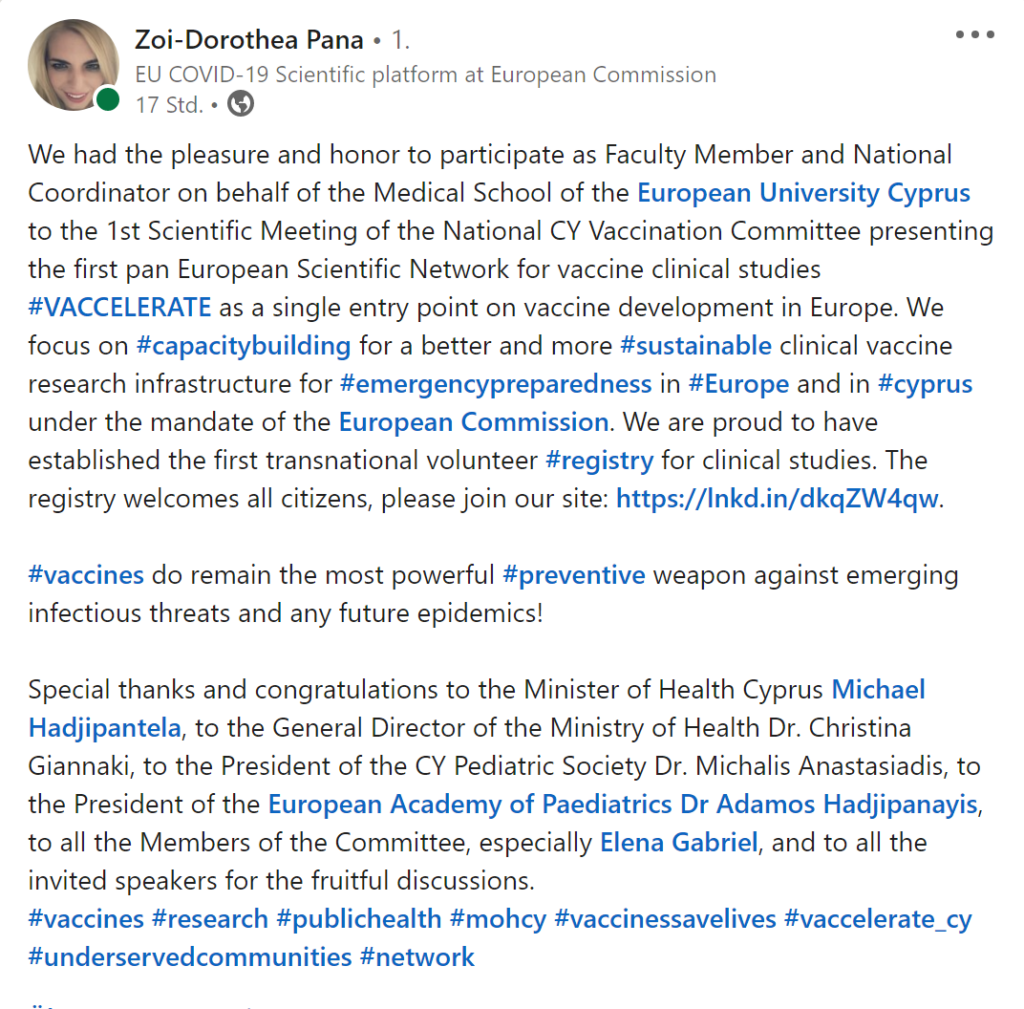 MYK 2022
12-14 September 2022 Vienna, Austria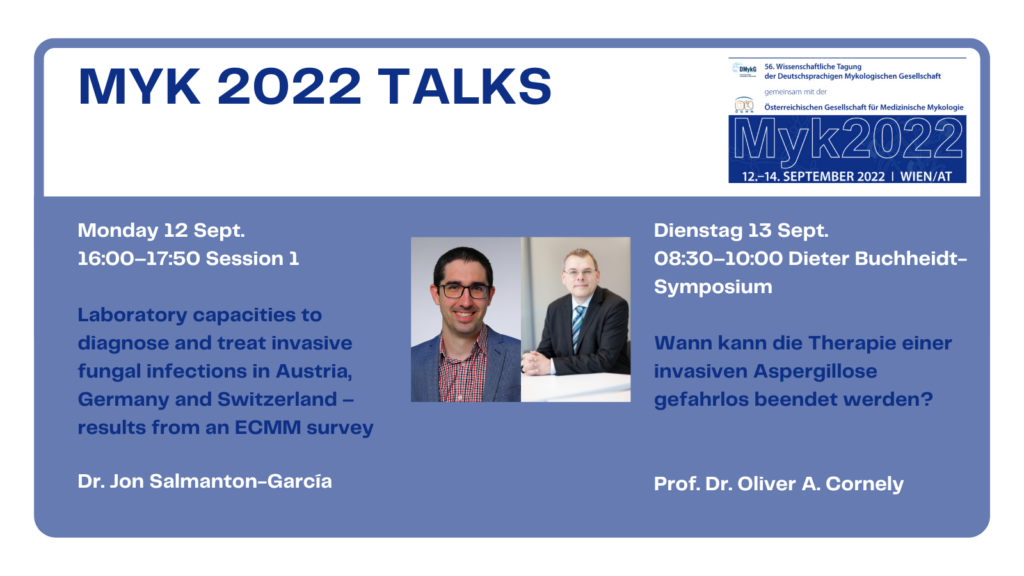 CZECRIN Annual Research Conference 2022 
09 JUNE 2022 Brno, Czech Republic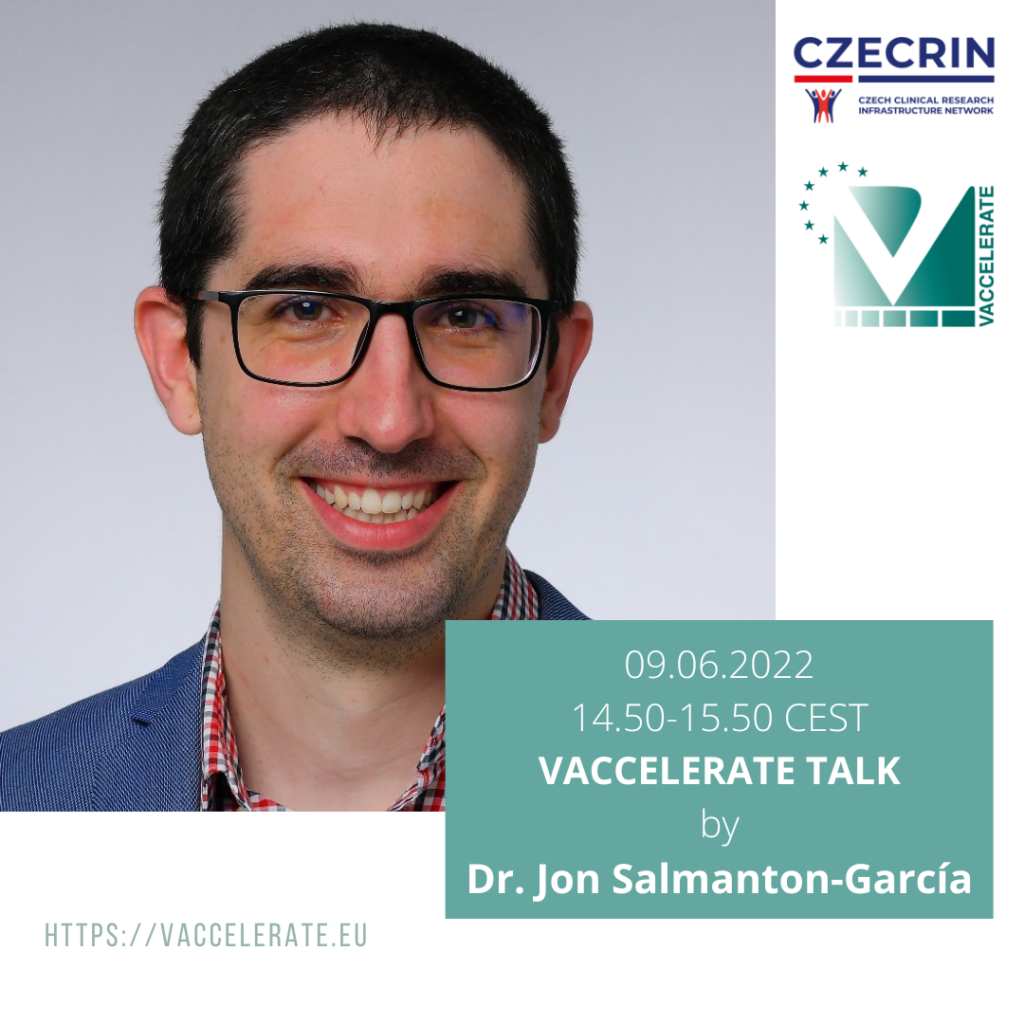 International Clinical Trials Day (ICTD) 2022
17 MAY 2022 Berlin, Germany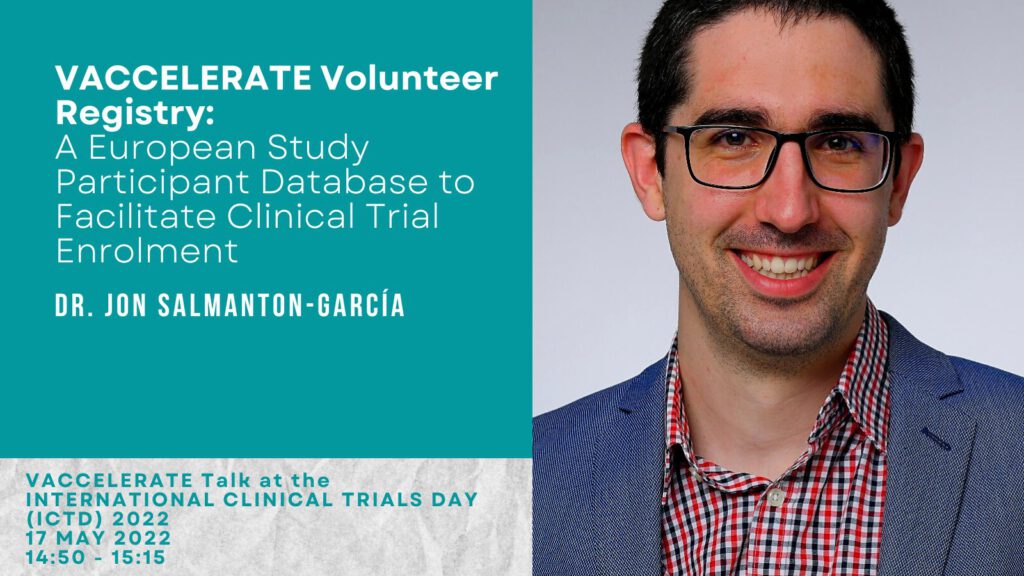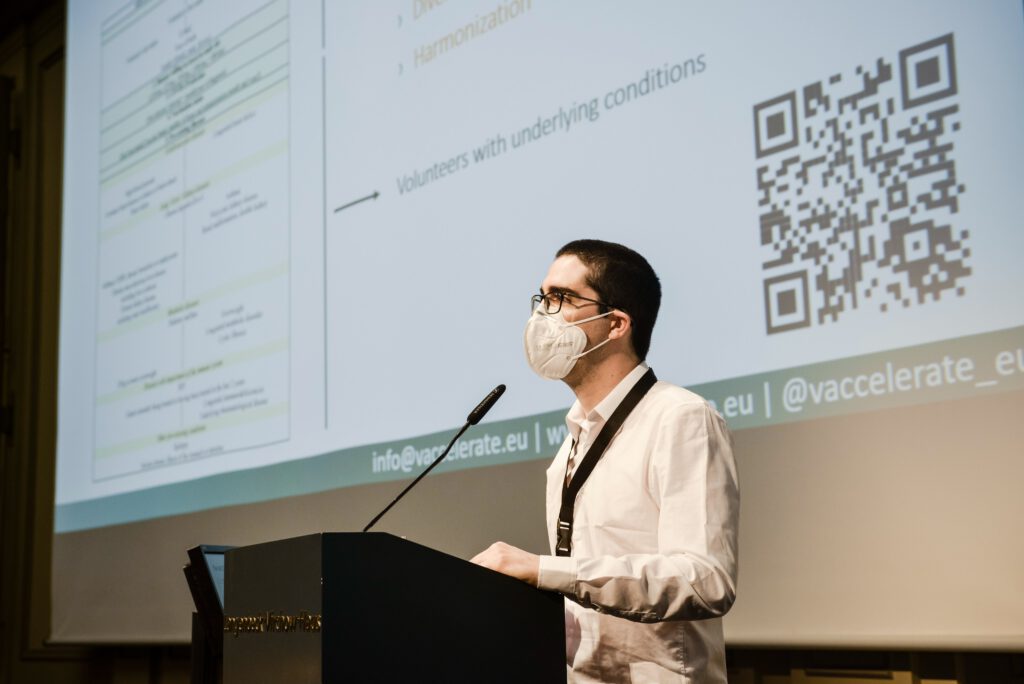 FAMHP Vaccine Symposium
10 May 2022
Prof. Pierre Van Damme presenting VACCELERATE in his talk "Perspective for the future: Vaccinopolis and biopreparedness initiative"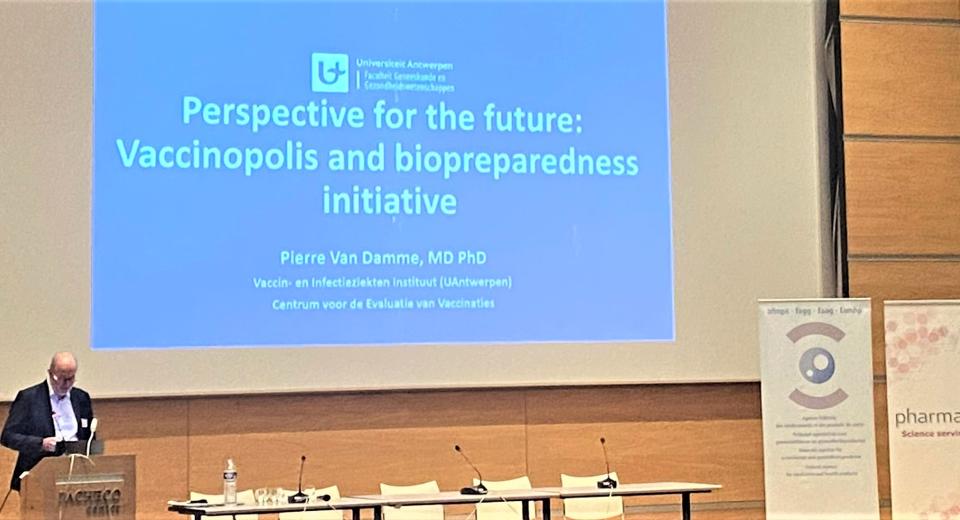 40th Annual Meeting of the European Society of Paediatric Infectious Diseases (ESPID) 
09-13 MAY 2022 Athens, Greece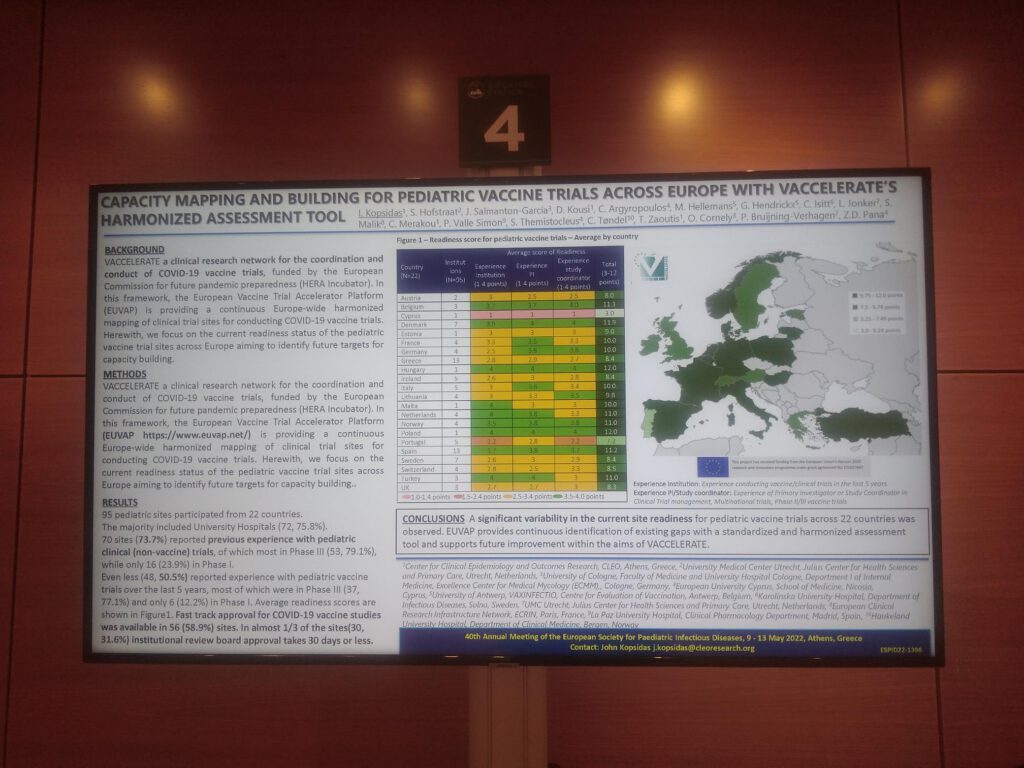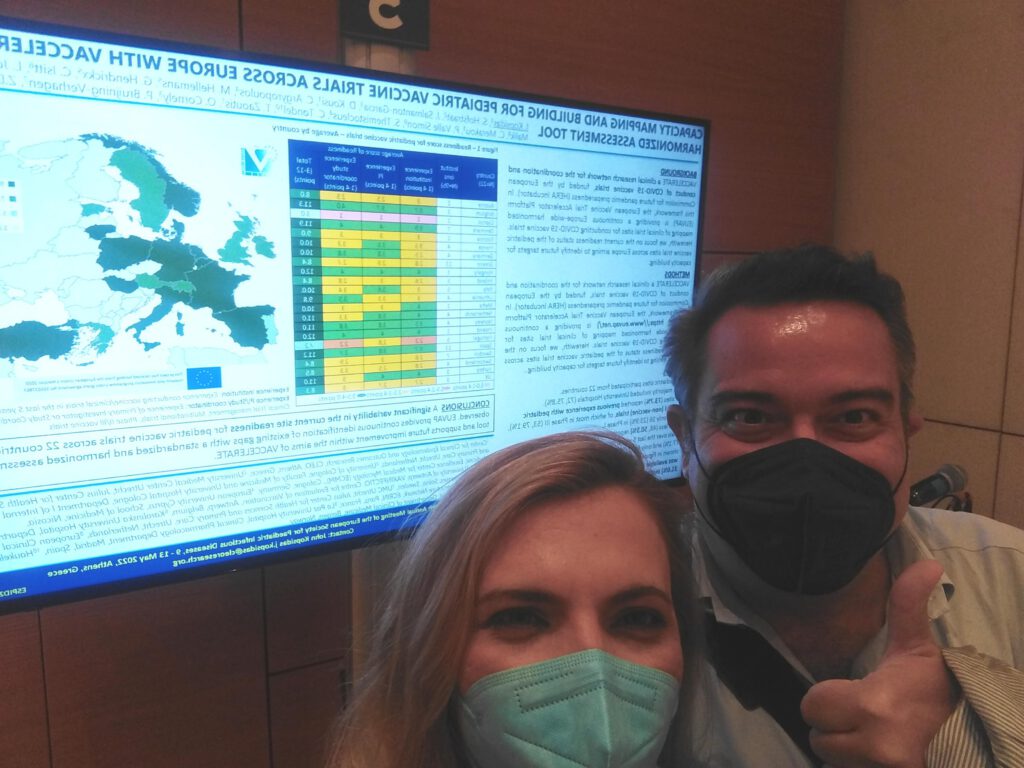 World Vaccine Day 14 MAY 2022
On World Vaccine Day people around the world celebrate the benefits of vaccines. This day aims to raise awareness of the many positive contributions that vaccines make to our society. 
More information on https://worldvaccineday.org/.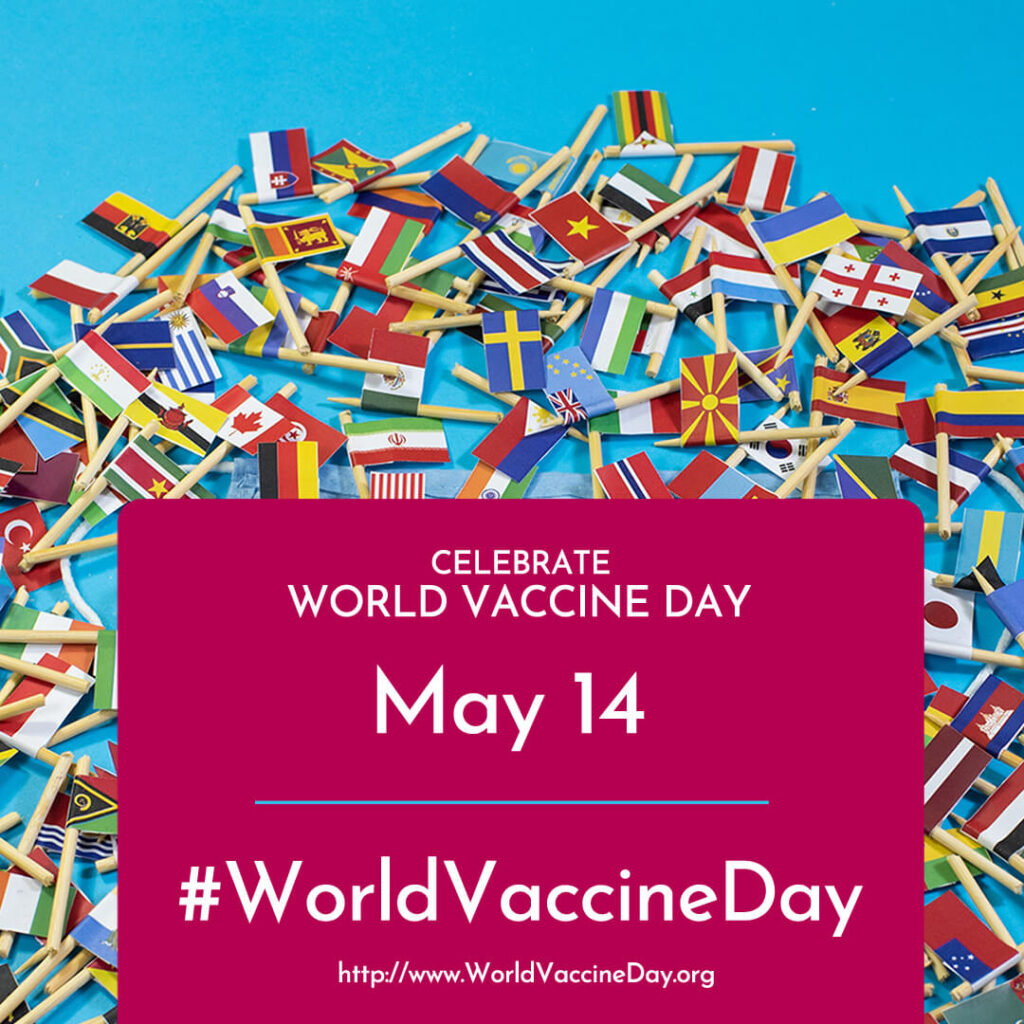 23-26 APRIL 2022
32nd European Congress of Clinical Microbiology & Infectious Diseases, Lisbon, Portugal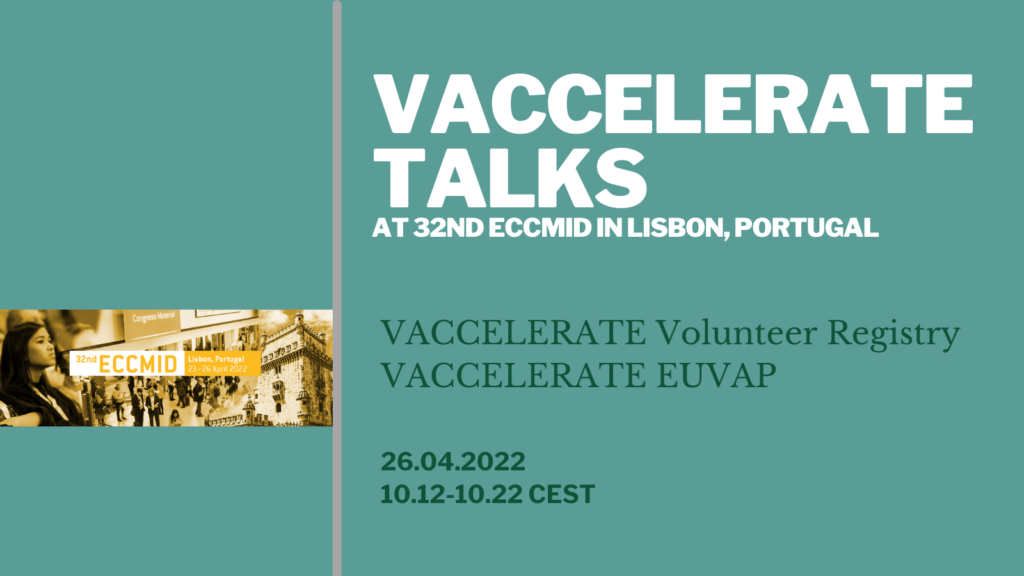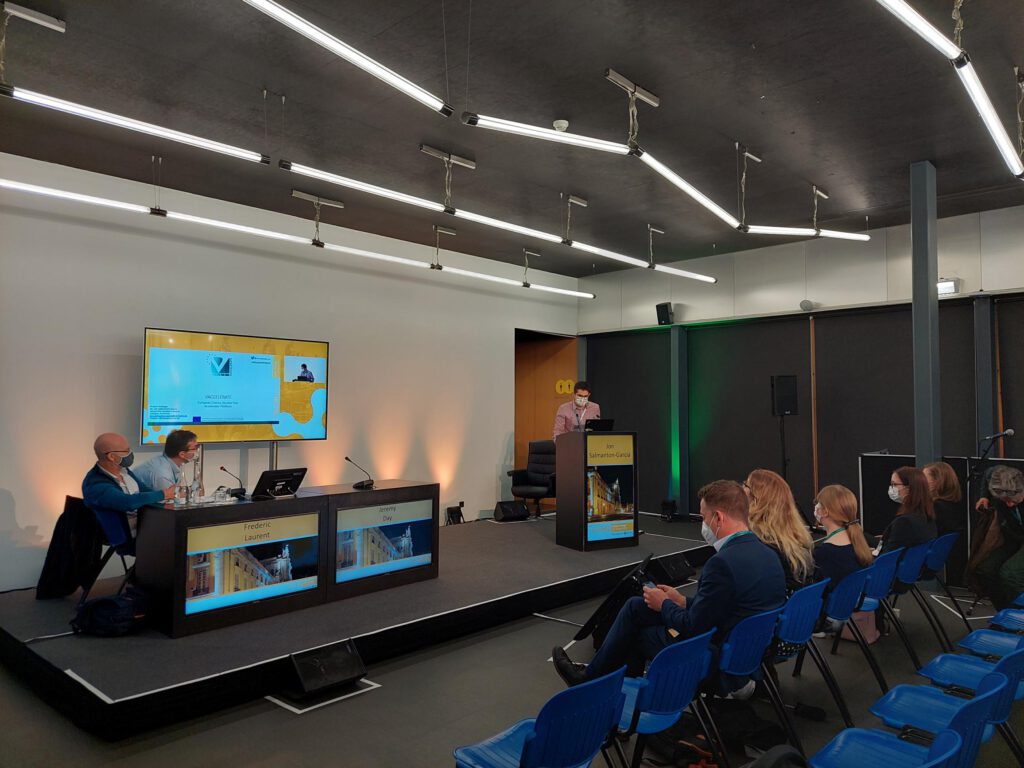 1st Cypriot-Greek VACCELERATE Volunteer Registry Webinar with local National Patient Advocacy Groups 28 MARCH 2022
– To seek the support of PAG Members in completing the VAC PAG questionnaire (perspectives of PAGs for participation in clinical trials and volunteer registries)
– To invite them to join the VACCELERATE Volunteer Registry by becoming volunteers in our Cypriot Greek VAC platforms More than 12 PAGs participated
You can watch the video of the webinar (in Greek) here: https://www.youtube.com/watch?v=DNFNVe17mtg