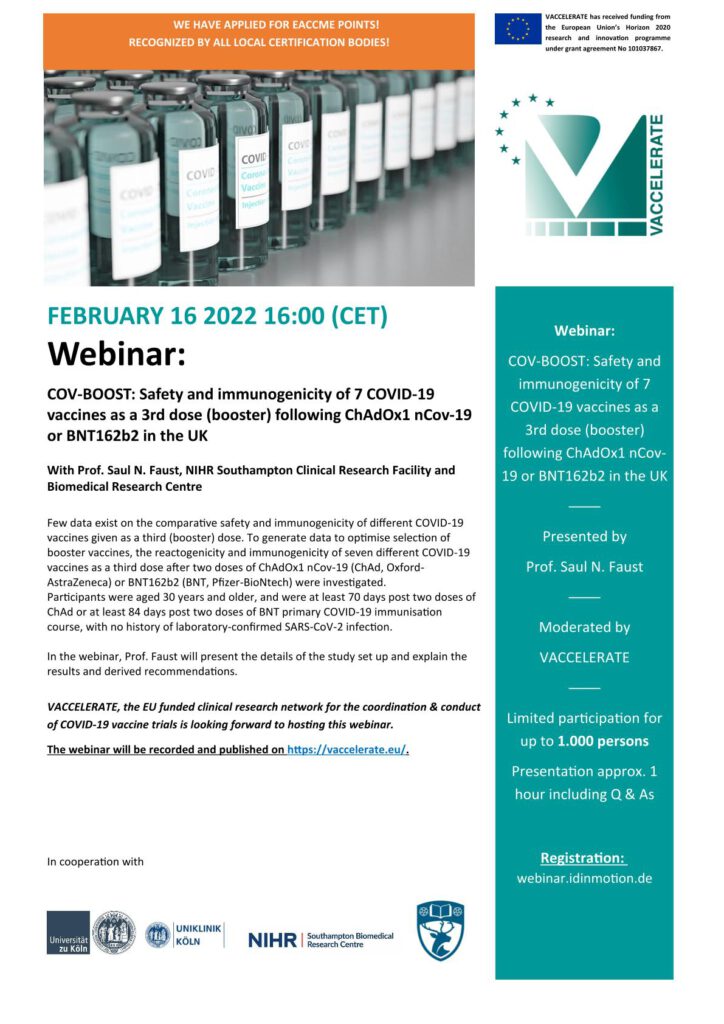 16-17 December 2021 
A-WISH Alicante-Winter Immunology Symposium in Health. 
Among the speakers were: 
Jesús Frías, VACCELERATE Work Package 7 Lead (Public Health Needs)
Jon Salmanton-Garcia, VACCELERATE Coordination Office, Cologne
Zoi D. Pana, VACCELERATE Work Package 10 Lead (Volunteer Registries
Conference President was Jordi Cano Ochando, VACCELERATE National Coordinator for Spain.
You can watch the video of the VACCELERATE talk here: https://www.youtube.com/watch?v=PwRuk-BX5UA.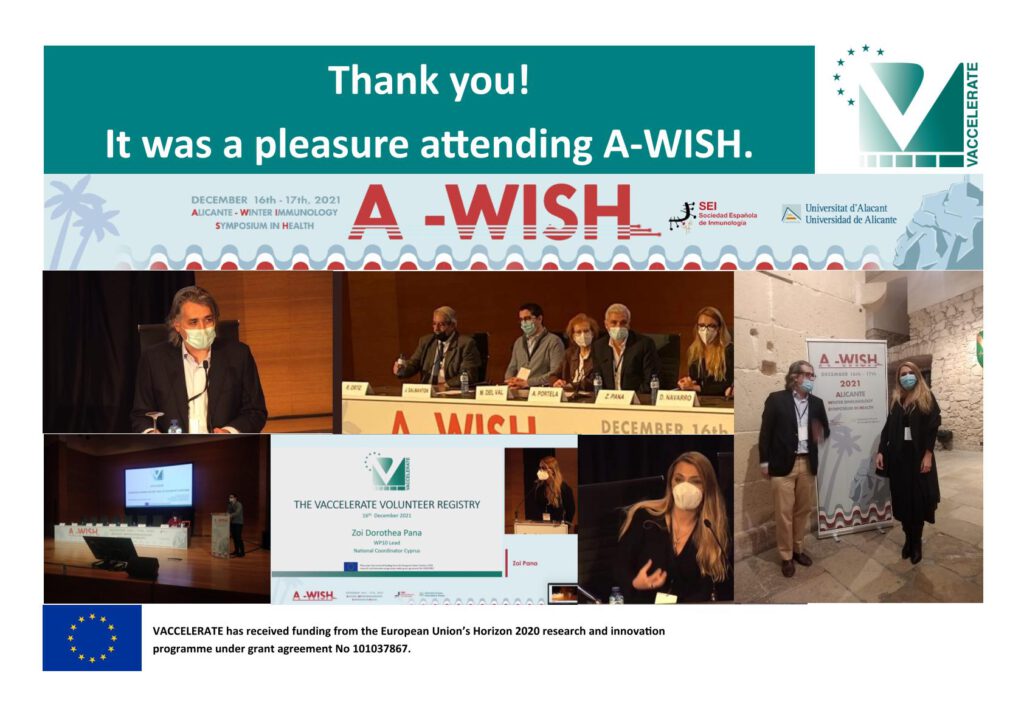 VACCELERATE Press Releases
VACCELERATE-related Scientific Publications