Open Calls for TRANSVAC2 Vaccine Development Services: Apply Now!
Vaccine Development Services: Deadline May 31st, 2022
Developing a vaccine is a time-consuming and complex process, requiring a combination of specialized skills and technical capacities not readily available at a single organization. To enable access to these skills and capacities, TRANSVAC2 offers high-quality technical services to support the development of prophylactic and therapeutic vaccines for both human and animal use.
With the pandemic still ongoing, TRANSVAC2 is renewing its commitment to supporting academic and commercial vaccine developers through a new call for proposals dedicated to SARS-CoV-2 / COVID-19, with a special emphasis on variants of concern. Other project proposals will also be considered.
Services will be offered free of charge, with few exceptions. Academic and non-academic research groups, SMEs and industries can apply!
Are you a researcher?  Do you have good preliminary results, but need support to further develop your vaccine candidate? TRANSVAC2 R&D services might be a perfect match for you!
The transnational access (TNA) call runs until May 31st, 2022. For further information on services available and how to apply please visit www.transvac.org/transvac2.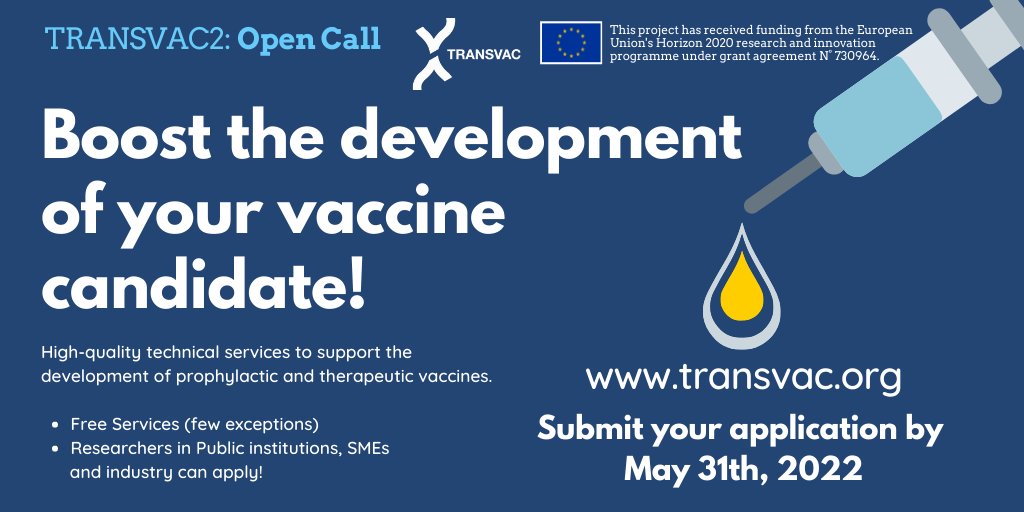 VACCELERATE Press Releases
VACCELERATE-related Scientific Publications
International Clinical Trials Day (ICTD) 2022
17 MAY 2022 Berlin, Germany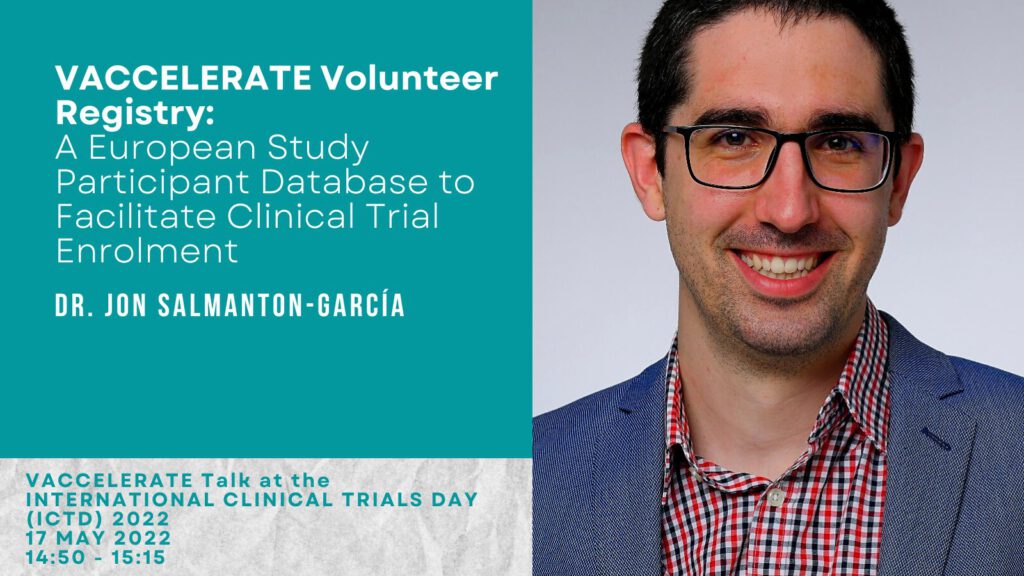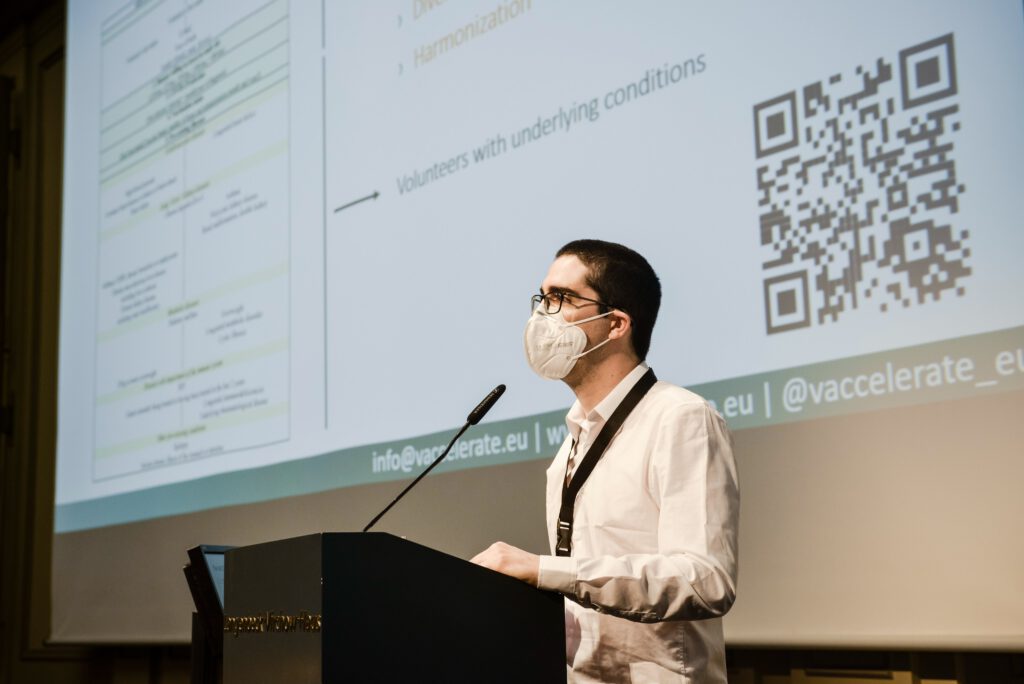 40th Annual Meeting of the European Society of Paediatric Infectious Diseases (ESPID) 
09-13 MAY 2022 Athens, Greece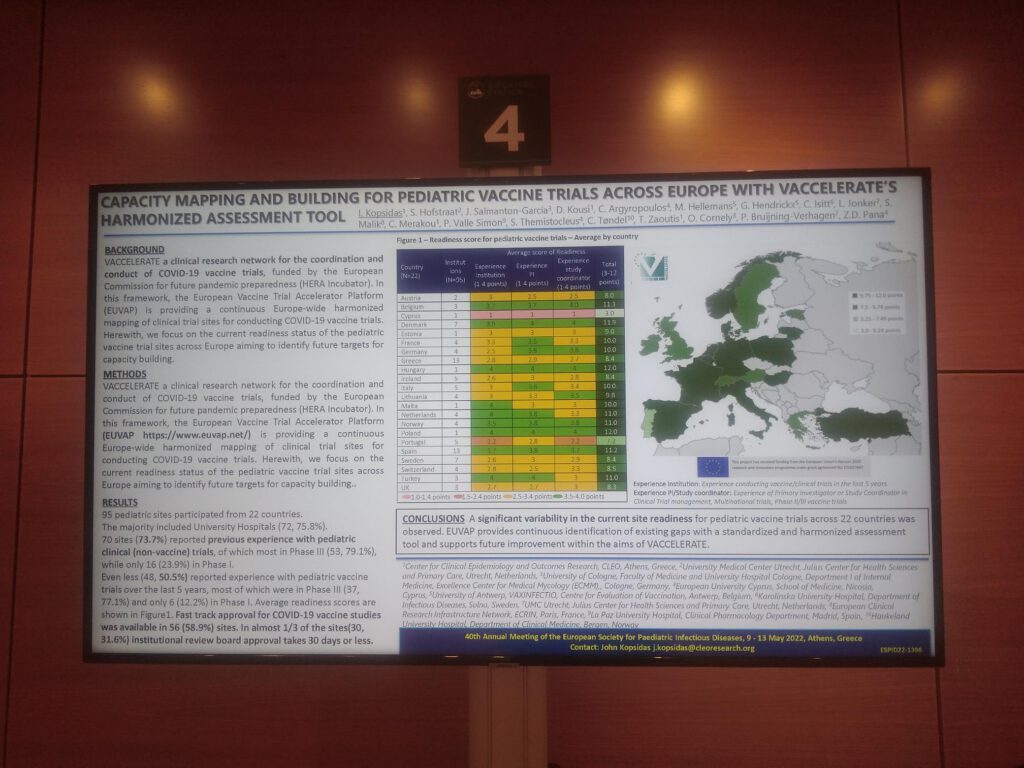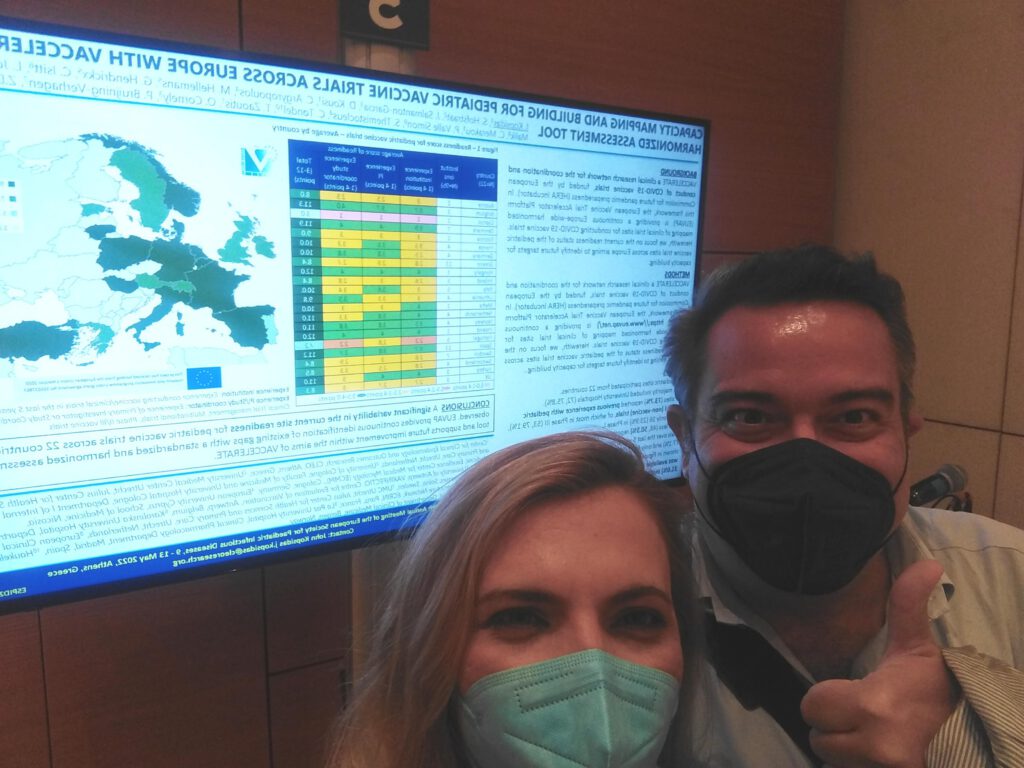 World Vaccine Day 14 MAY 2022
On World Vaccine Day people around the world celebrate the benefits of vaccines. This day aims to raise awareness of the many positive contributions that vaccines make to our society. 
More information on https://worldvaccineday.org/.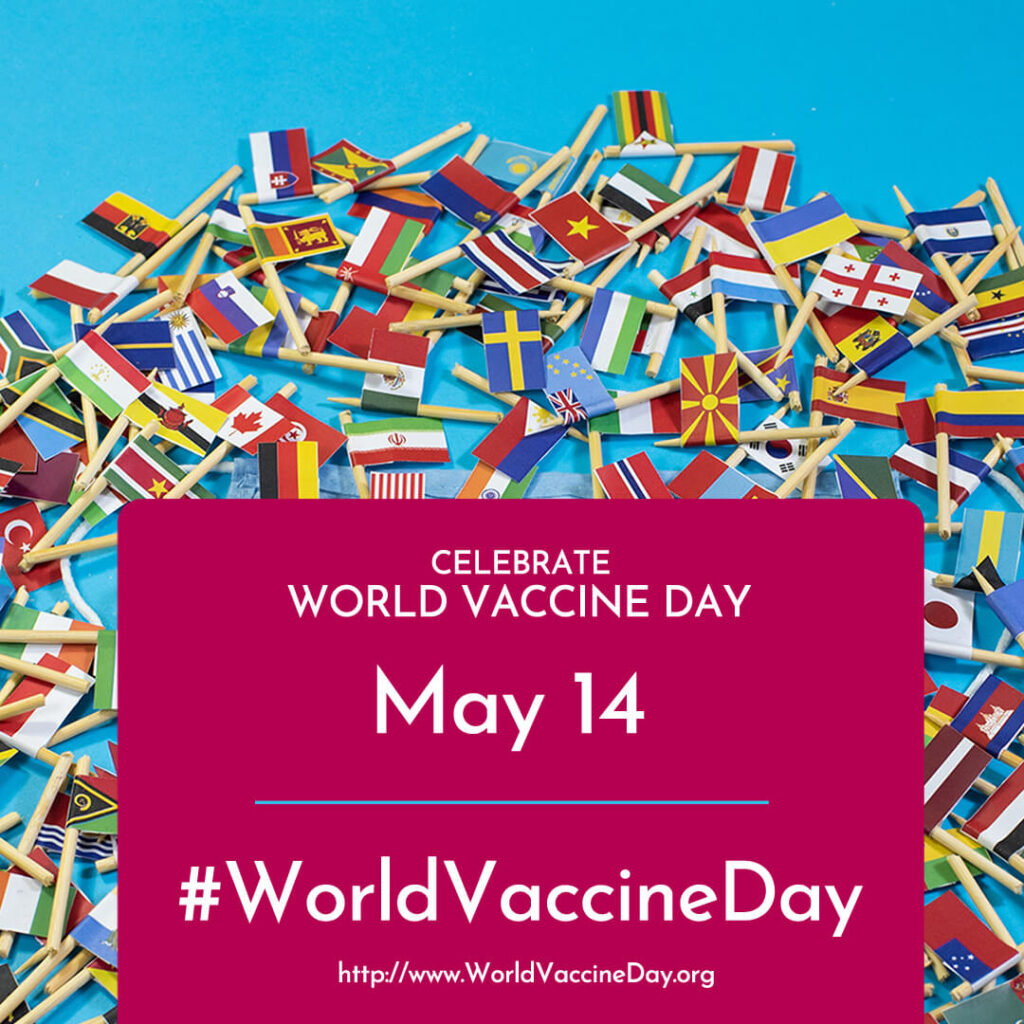 23-26 APRIL 2022
32nd European Congress of Clinical Microbiology & Infectious Diseases, Lisbon, Portugal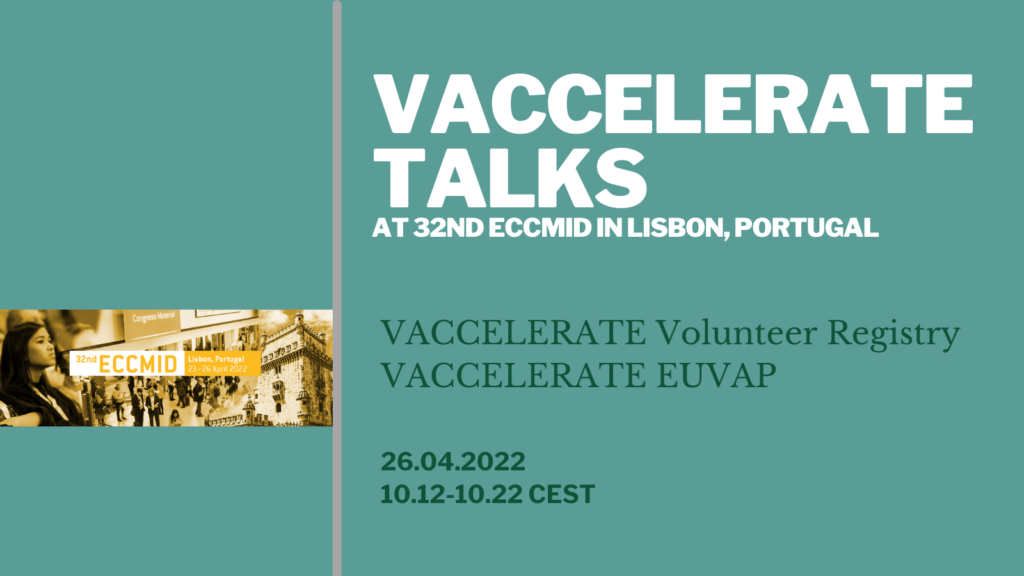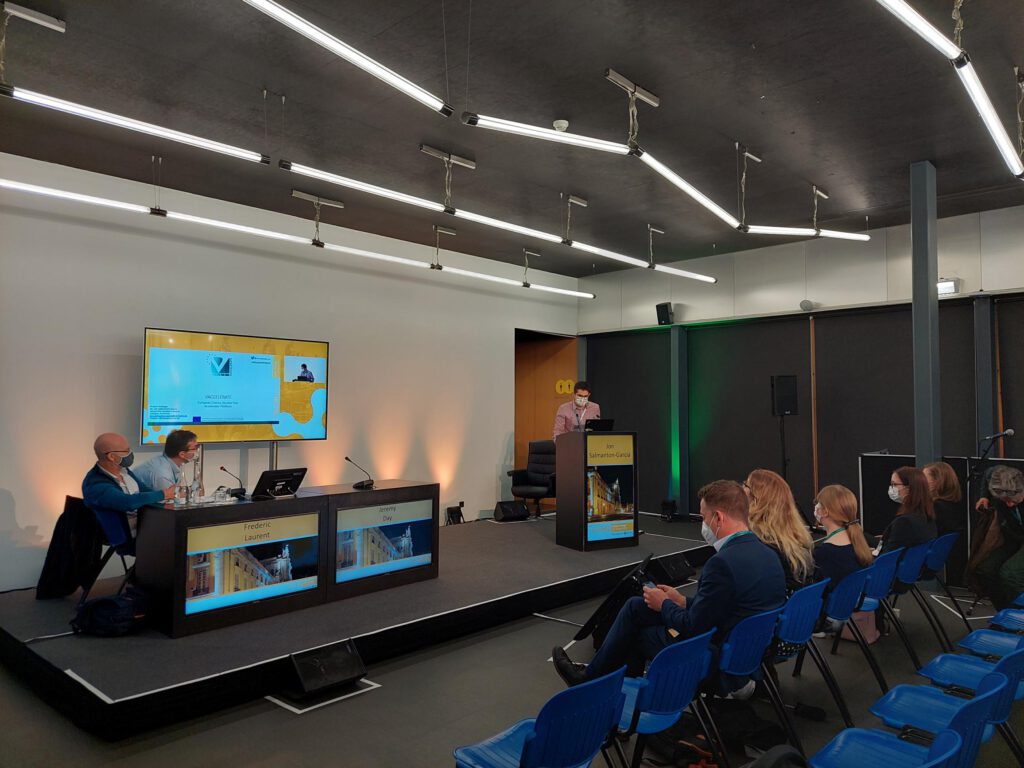 1st Cypriot-Greek VACCELERATE Volunteer Registry Webinar with local National Patient Advocacy Groups 28 MARCH 2022
– To seek the support of PAG Members in completing the VAC PAG questionnaire (perspectives of PAGs for participation in clinical trials and volunteer registries)
– To invite them to join the VACCELERATE Volunteer Registry by becoming volunteers in our Cypriot Greek VAC platforms More than 12 PAGs participated
You can watch the video of the webinar (in Greek) here: https://www.youtube.com/watch?v=DNFNVe17mtg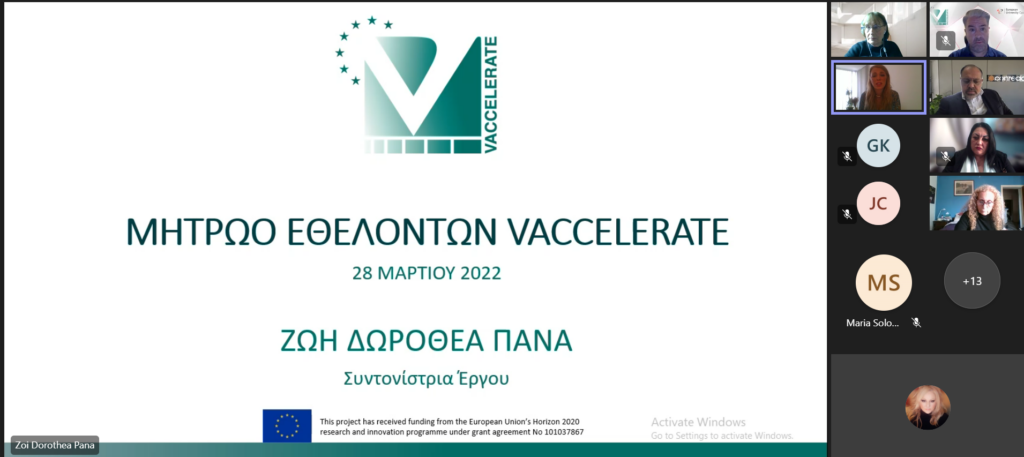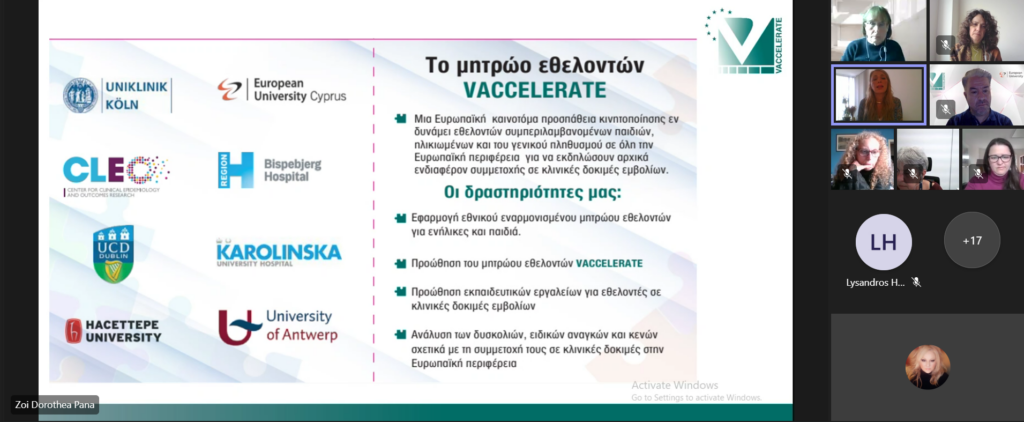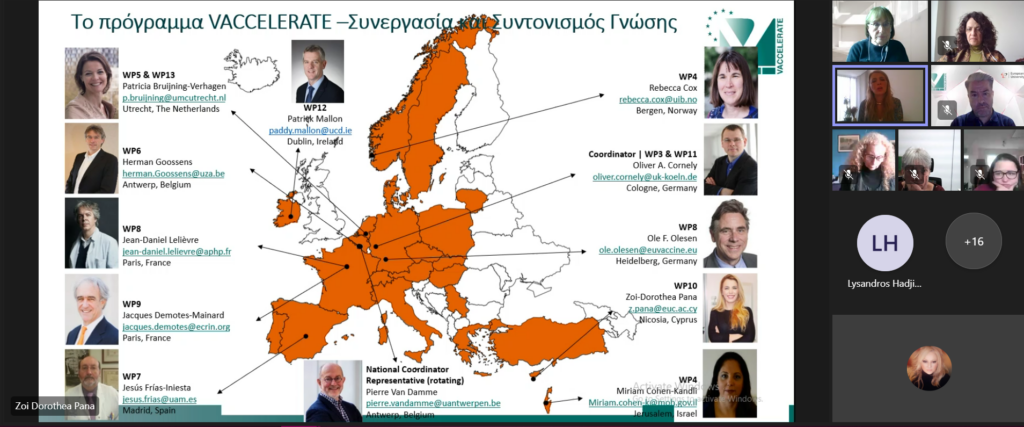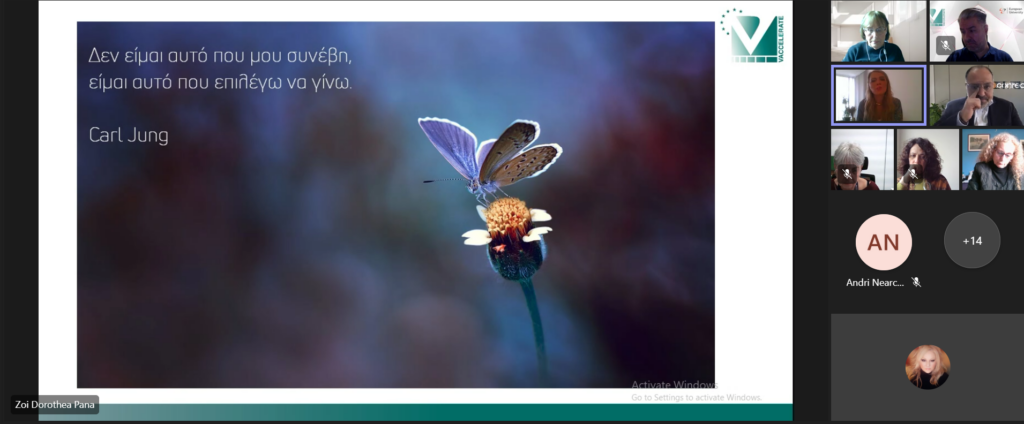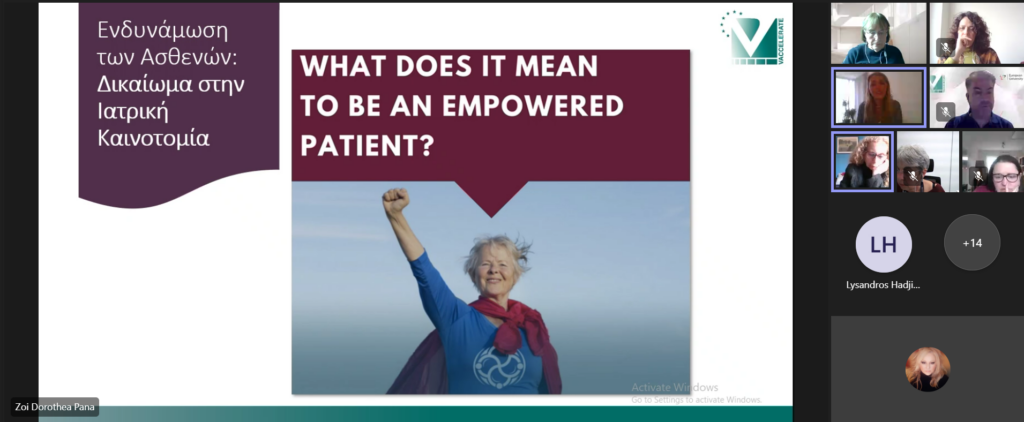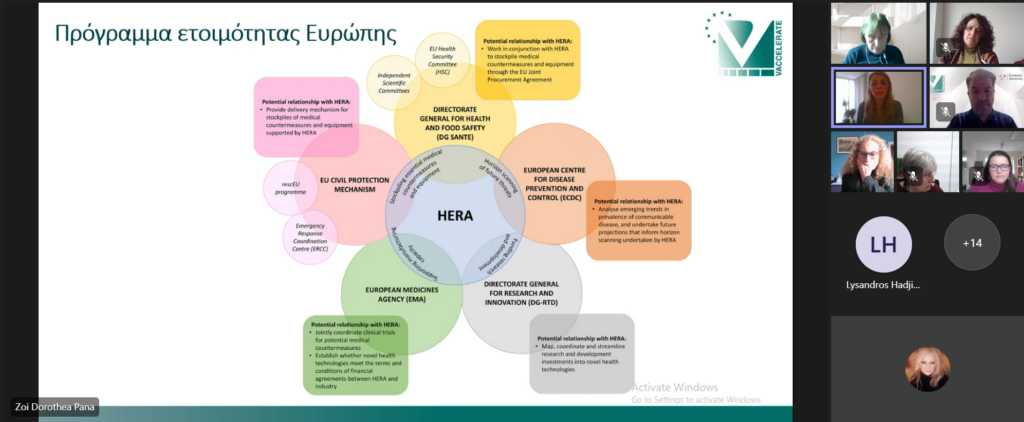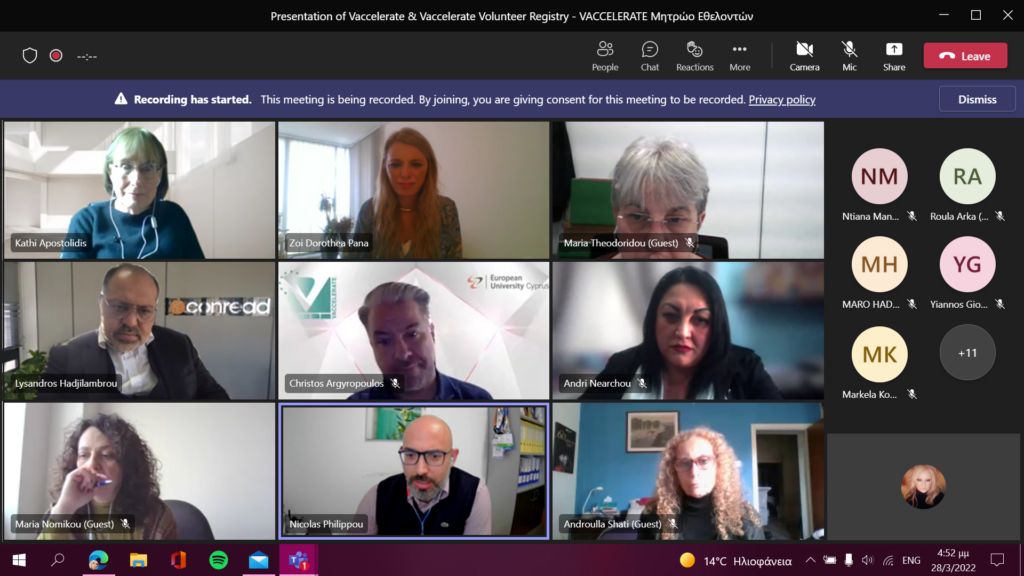 The First World Conference Fighting COVID-19 Pandemic Health Challenges
26-28 MARCH 2022, Belgrade, Serbia.
VACCELERATE talk: Jon Salmanton-García: VACCELERATE: The pan-European backbone for the acceleration of phase 2 & 3 COVID-19 vaccine trials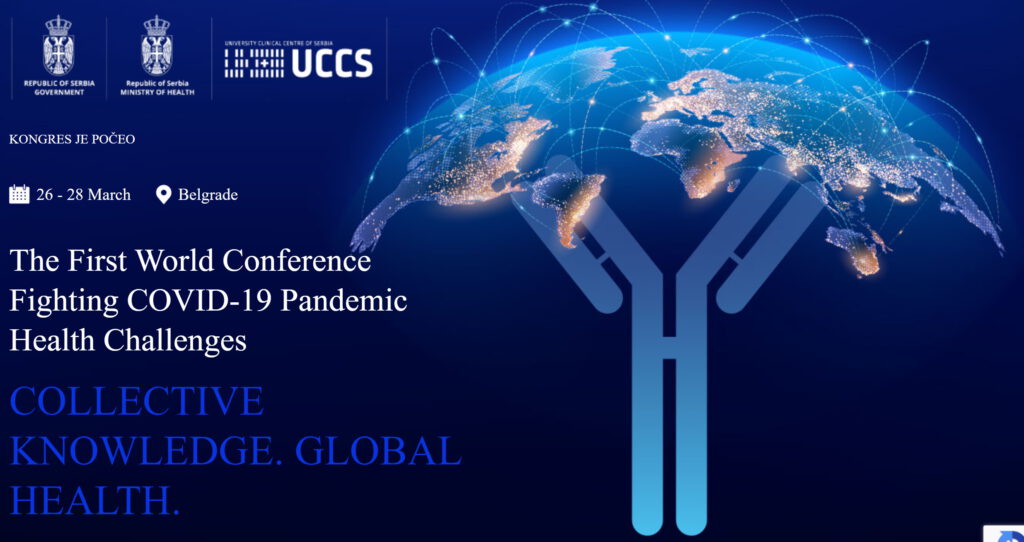 1st VACCELERATE Annual Meeting 09-10 MARCH 2022
With a keynote lecture by top leading expert Stephen Lockhart  from Pfizer:
Vaccine Clinical Trials: Key Factors for Success – BNT162 as an Example.