The VACCELERATE webinars are taking place once a month with a duration of approx. 1 hour. In the webinars different countries present their results on COVID-19 vaccine trials. The webinars are accredited by EACCME (https://eaccme.uems.eu/home.aspx). If you missed the webinar, you can view it on our website. Information about upcoming events can be found on the website as well as on social media.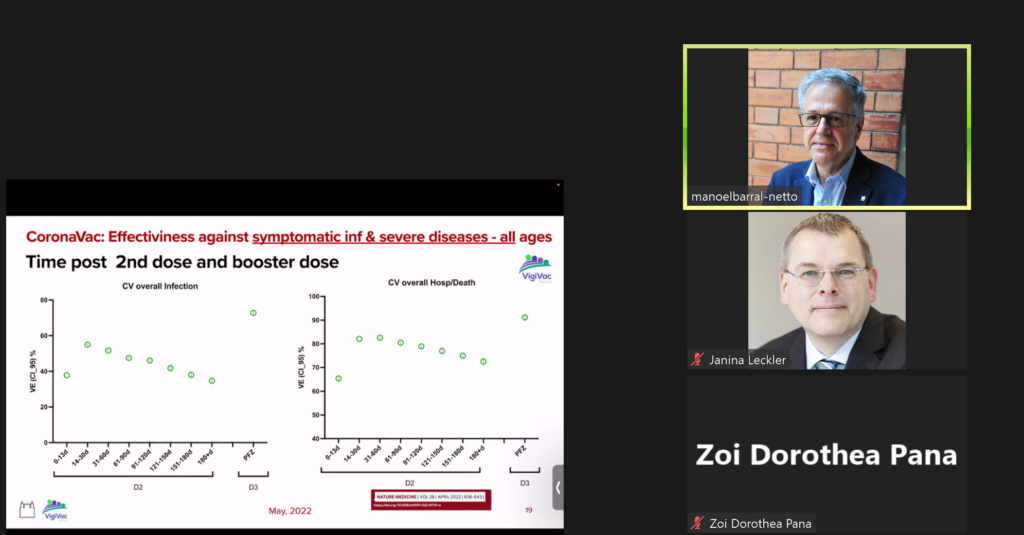 VACCELERATE Webinar MAY 24 2022
Influence of age on the effectiveness and duration of protection of Vaxzevria and CoronaVac vaccines: A population-based study
Available on youtube soon!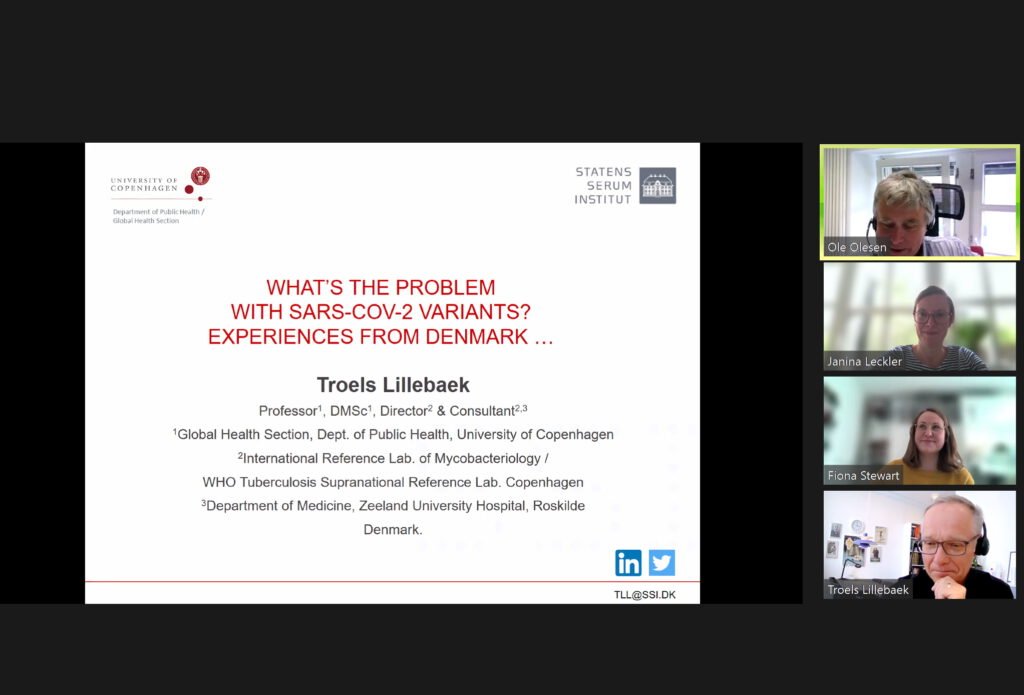 VACCELERATE Webinar April 27 2022
What's the problem with SARS-CoV-2 variants? – Experiences from Denmark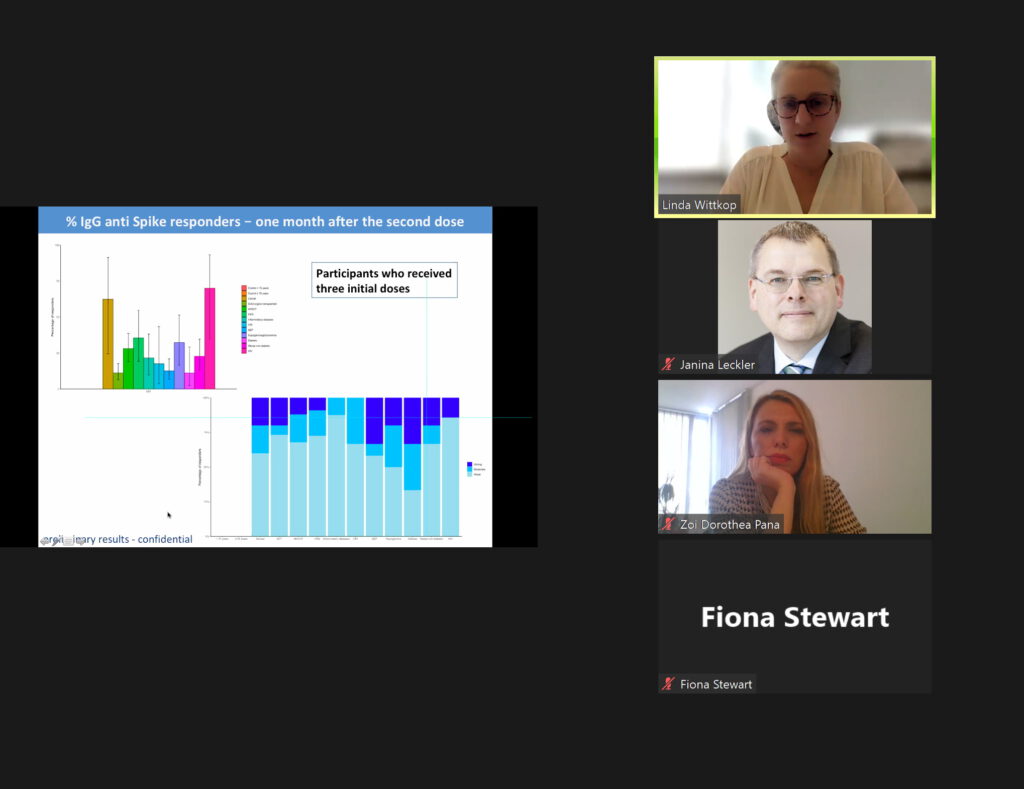 VACCELERATE Webinar April 12 2022
COVID-19 Vaccine Cohort in Specific Populations (ANRS0001S COV-POPART)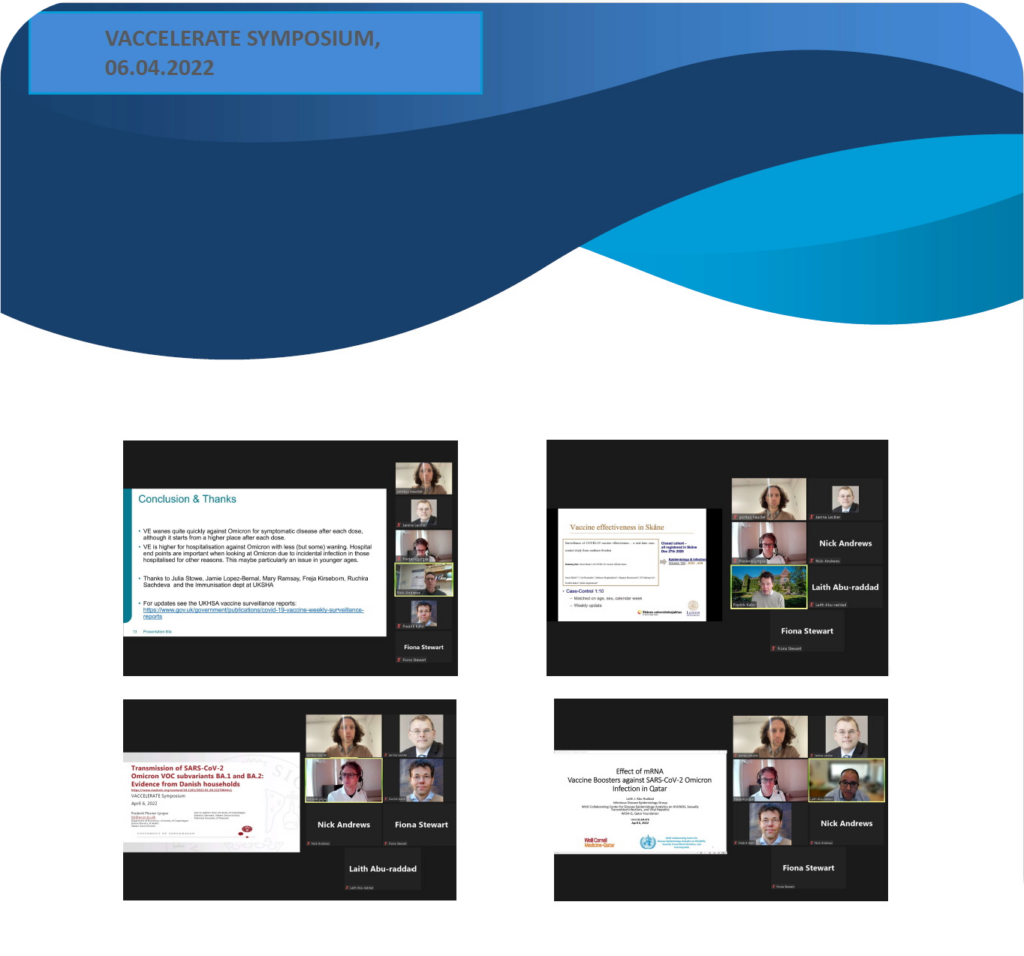 VACCELERATE Symposium April 06 2022
Effectiveness of vaccination against COVID-19, with Nick Andrews, Fredrik Kahn, Frederik Plesner Lyngse and Laith Jamal Abu-Raddad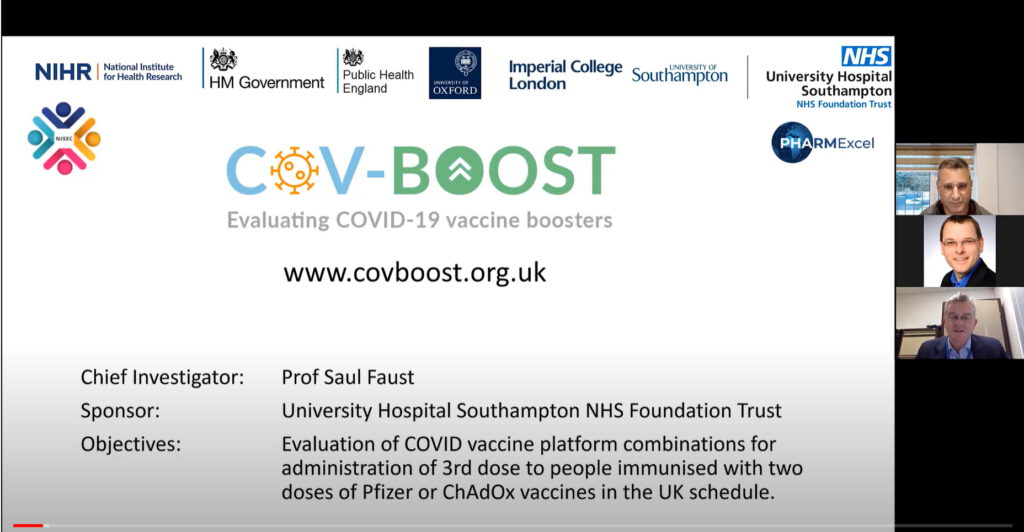 VACCELERATE Webinar February 16 2022
COV-BOOST: Safety and immunogenicity of 7 COVID-19 vaccines as a 3rd dose (booster) following ChAdOx1 nCov-19 or BNT162b2 in the UK, with Prof. Saul N. Faust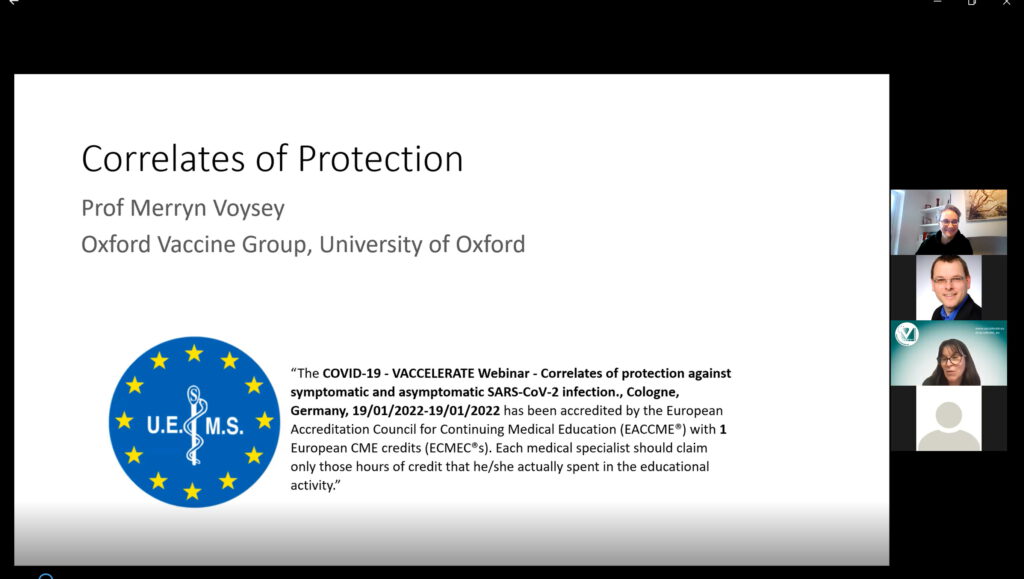 VACCELERATE Webinar January 19 2022
Correlates of protection against symptomatic and asymptomatic SARS-CoV-2 infection With Prof. Merryn Voysey, University of Oxford, Oxford Vaccine Group, UK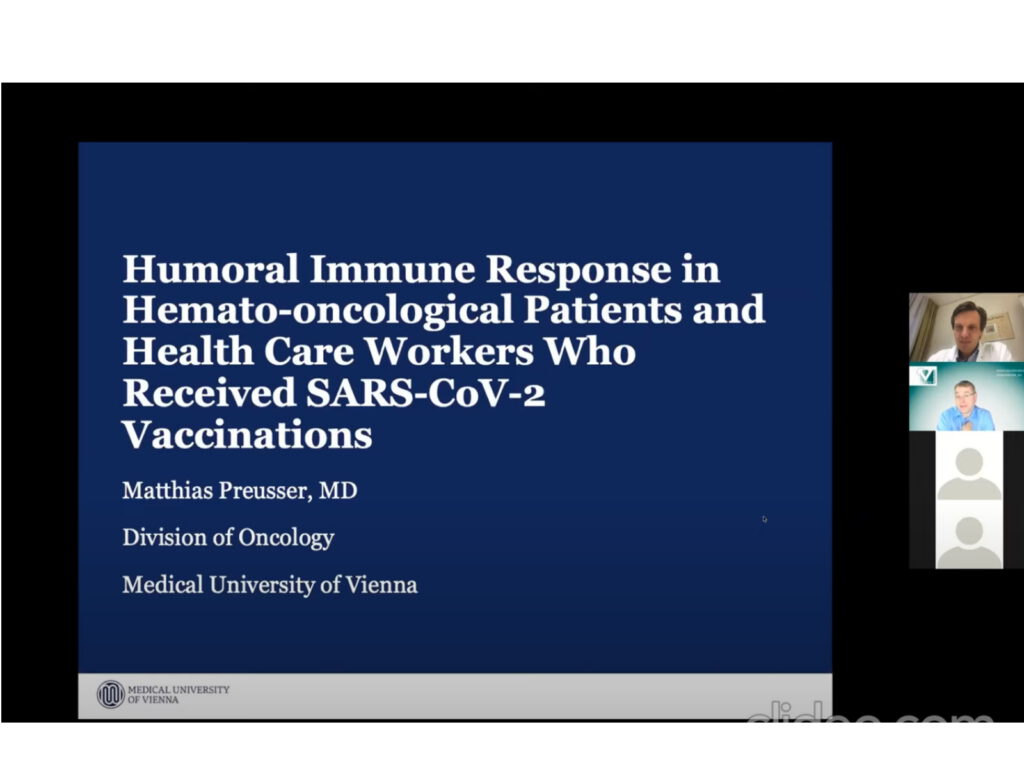 VACCELERATE Webinar December 16 2021 
Humoral Immune Response in Hemato-oncological Patients, with Prof. Matthias Preusser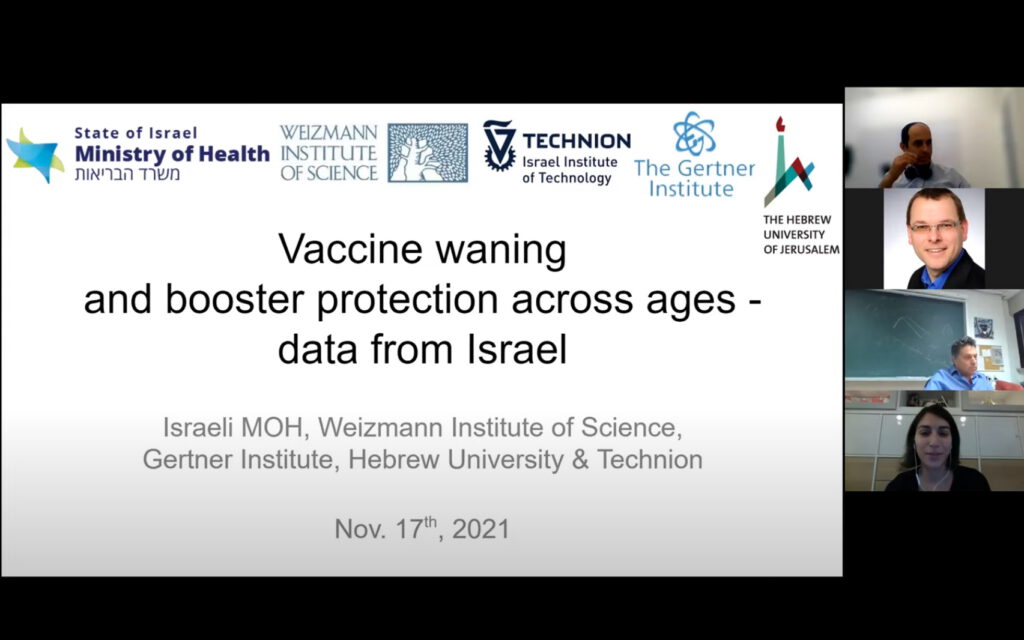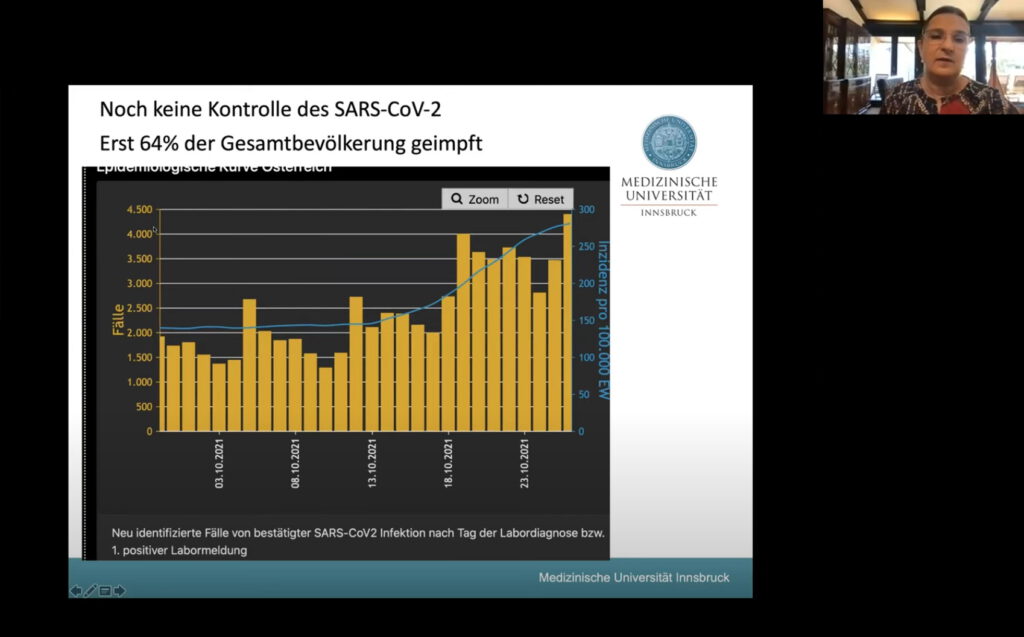 VACCELERATE Webinar October 28 2021
HeVACC Study – Heterologous SARS-CoV-2 Vaccination with Prof. Dorothee von Laer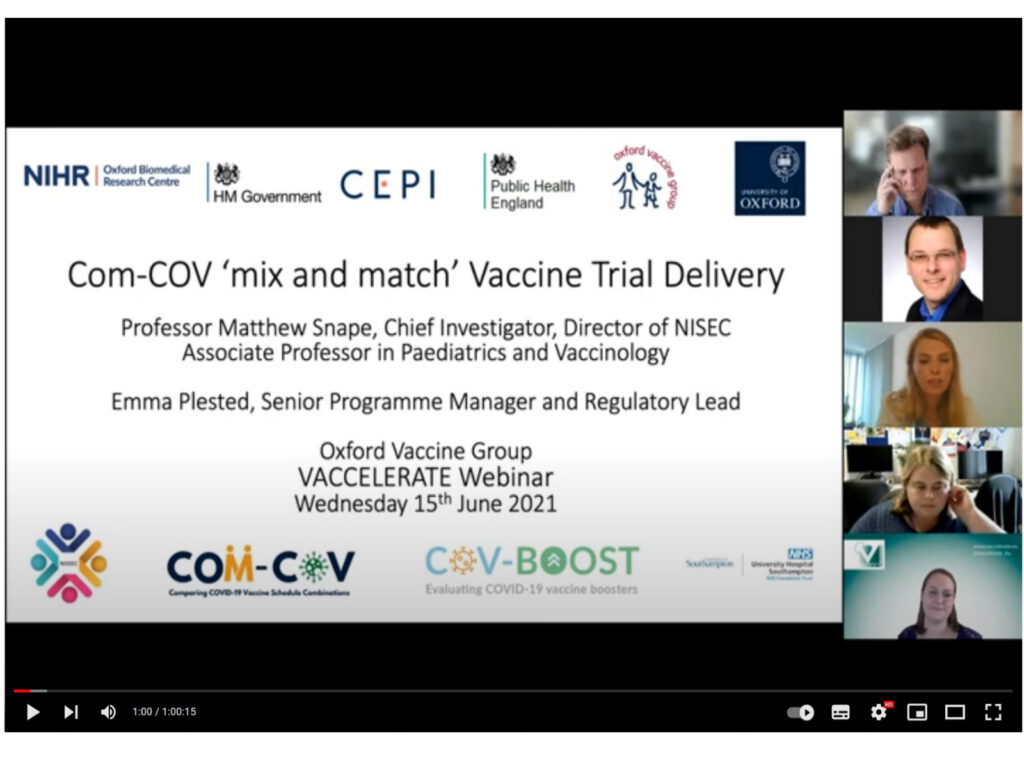 VACCELERATE Webinar September 15 2021
Com-COV Vaccine Trials, with Prof. Matthew Snape and Emma Plested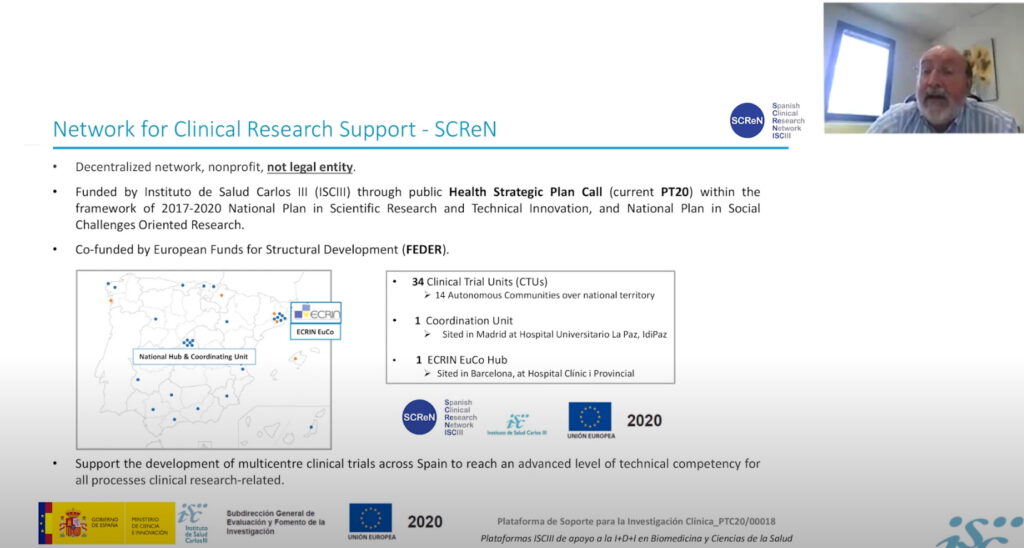 VACCELERATE Webinar June 16 2021
Spanish Combivacs Study & VACCELERATE