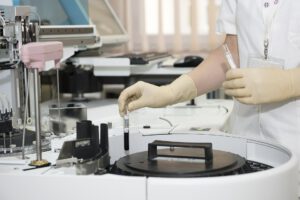 This course is designed for study nurses and will provide the needed expertise to conduct a clinical trial. Study nurses are responsible for organizational processes and they are the central link between physicians, patients, sponsors, clinical research organizations, and ethics committees.
The course is based on the curriculum of the KKS Network, a German association of academic coordinating centers for clinical studies, and uses the standards set out in ICH GCP E6 (R2) and EU Regulation 536/2014.
Next to the regulatory background the course also tackles and trains practical aspects necessary for the work as study nurse.
The course consists of 3 modules including, among others, the following topics:
First Module:
General information and basics on clinical trials
Regulatory aspects and ethical guidelines
Principles of clinical trials
Responsibilities
Study protocol, patient information, and informed consent
Adverse events
Second Module:
Practical information for the trial site
Study preparation and site organization
Documentation and handling of study data
Patient recruitment and visits
Safety
Third Module:
Quality control and completion of studies
Monitoring and audits
Archiving
Essential documents
Ethical evaluation